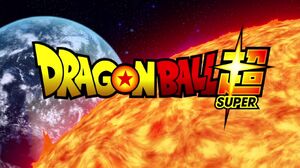 | Color | Saga | Episodes | Toonami Premiere | Toonami Finale |
| --- | --- | --- | --- | --- |
| | Battle of Gods Saga | 14 | January 7, 2017 | April 15, 2017 |
| | Resurrection 'F' Saga | 13 | April 22, 2017 | July 29, 2017 |
| | Universe 6 Saga | 14 | August 5, 2017 | November 18, 2017 |
| | Copy-Vegeta Saga | 05 | December 2, 2017 | January 13, 2018 |
| | Future Trunks Saga | 30 | January 20, 2018 | August 18, 2018 |
| | Universe Survival Saga | 55 | August 25, 2018 | October 5, 2019 |
Battle of Gods Saga (2015)
[
edit
|
edit source
]
No. in
Series

No. in
Saga

Funimation Dub Title

Japanese Airdate

Toonami Airdate

01
01
"A Peaceful Reward: Who Gets the 100,000,000
Zeni?"
July 5, 2015
January 7, 2017
Goku is farming with Goten when Mr. Satan tries to give him 100 Million Zeni! Goten and Trunks try to find a gift to Videl.
02
02
"To the Promised Resort! Vegeta Takes a Family
Trip!"
July 12, 2015
January 14, 2017
Vegeta and his family go on a family trip while Goku trains. Beerus remembers the Super Saiyan God in his dream.
03
03
"Where Does the Dream Pick Up? Find the
Super Saiyan God!
July 19, 2015
January 21, 2017
Beerus and Whis track down the Super Saiyan God. Meanwhile, Bulma and her friends set up her birthday party.
04
04
"Bid for the Dragon Balls! Pilaf and Crew's
Impossible Mission!"
August 2, 2015
January 28, 2017
The Pilaf Gang end up at Bulma's birthday party to steal the Dragon Balls, but they are sidetracked. Meanwhile, Goku trains on King Kai's planet.
05
05
"Showdown on King Kai's World! Goku vs.
Beerus the Destroyer!"
August 9, 2015
February 4, 2017
While Goku is training, Beerus shows up at King Kai's planet. Goku suggests that they fight against King Kai's wishes, but Goku is later beaten by Beerus as a Super Saiyan 3.
06
06
"Don't Anger the Destroyer! A Heart-Pounding
Birthday Party"
August 16, 2015
February 11, 2017
Beerus arrives at Bulma's birthday party, and Vegeta tries his best to keep the God Of Destruction under wraps for the time being.
07
07
"How Dare You Do That To My Bulma! Vegeta's
Metamorphosis of Fury?"
August 23, 2015
February 18, 2017
The Z-Fighters attempt to subdue Beerus after he gets angry, to no avail. Vegeta transforms out of rage after witnessing Bulma get slapped.
08
08
"Goku Makes an Entrance! A Last Chance from
Lord Beerus?"
August 30, 2015
February 25, 2017
An enraged Vegeta fights Beerus, but is overwhelmed. Later, Beerus wins a rock-paper-scissors contest against Oolong, and decides to destroy Earth. Before he can, Goku returns.
09
09
"Thanks For Waiting, Lord Beerus! A Super
Saiyan God is Born At Last!"
September 6, 2015
March 4, 2017
After Goku asks Beerus for more time, they summon Shenron to find out how to achieve the Super Saiyan God form. They perform the ritual and Goku becomes a Super Saiyan God.
10
10
"Show Us, Goku! The Power of a Super Saiyan
God!"
September 13, 2015
March 11, 2017
After successfully becoming a Super Saiyan God, Goku challenges Beerus to another fight.
11
11
"Let's Keep Going, Lord Beerus! The Battle of
Gods!"
September 20, 2015
March 18, 2017
The battle between gods continues.
12
12
"The Universe Will Shatter? Clash!
Destroyer vs. Super Saiyan God!"
September 27, 2015
March 25, 2017
The destructive power of Goku and Beerus' fight puts the entire universe in danger.
13
13
"Goku, Surpass Super Saiyan God!"
October 4, 2015
April 8, 2017
Although Goku loses the Super Saiyan God form, he absorbs and retains its power, and continues to fight Beerus.
14
14
"This is All the Power I've Got! A Settlement
Between Gods"
October 11, 2015
April 15, 2017
Goku ultimately loses the fight, but Beerus falls asleep before he can destroy Earth. He and Whis depart from Earth, and Gohan tells his dad the news of him becoming a father.
Resurrection 'F' Saga (2015-2016)
[
edit
|
edit source
]
No. in Series

No. in Saga

Funimation Dub Title

Japanese Airdate

Toonami Airdate

15
01
"Make a Miracle, Satan the Hero! A Challenge from Outer Space!"
October 18, 2015
April 22, 2017
With Earth no longer in danger, Goku and the others return to their ordinary lives until a group of aliens land in the city. The aliens reveal that they are ambassadors who wish to thank and reward whoever defeated Beerus; thus protecting their planet from destruction.
16
02
"Vegeta Becomes a Student?! Win Over Whis!"
October 25, 2015
April 29, 2017
Instead of working on the farm, Goku decides to rest and falls asleep. Krillin is very surprised to hear that Goku is still on Earth and not training with King Kai and he reminisces about his training with Goku under Master Roshi. Meanwhile, Vegeta is determined to improve his power by training under Whis.
17
03
"Pan is Born! And Goku Goes on a Training Journey?!"
November 1, 2015
May 6, 2017
Pan has been born and while most of her family members and friends think that she should be taught martial arts, Chi-Chi is revolted by the very idea. Hearing of Vegeta's training, Goku approaches Whis and asks to become his pupil as well.
18
04
"I'm Here, Too! Training Commences on Beerus' World!"
November 8, 2015
May 13, 2017
Goku and Whis arrive on Beerus' planet, where they begin training along with Vegeta. Somewhere in space, surviving members of Frieza's army, led by Sorbet, are working to resurrect their leader. Elsewhere, mysterious beings from a different universe, Champa and Vados, continue their search for Beerus.
19
05
"Despair Redux! The Return of the Evil Emperor, Frieza!"
November 15, 2015
May 20, 2017
Goku and Vegeta continue their training under Whis on Beerus' planet. Meanwhile, Sorbet and his assistant Tagoma depart their ship and head for Earth in order to find the Dragon Balls, which they intend to use to resurrect Frieza.
20
06
"A Warning from Jaco! Frieza and 1,000 Soldiers Close In"
November 22, 2015
June 3, 2017
Newly resurrected, Frieza plans his revenge against Goku and Future Trunks. When Frieza finds out that Goku has gotten much stronger since they last met, he decides to train in order to become more powerful. Four months later, Jaco the Galactic Patrolman travels to Earth to inform Bulma that Frieza has been revived and is approaching Earth with an army of one thousand soldiers.
21
07
"The Start of Vengeance! The Frieza Force's Malice Strikes Gohan!"
November 29, 2015
June 10, 2017
Frieza and his army arrive on Earth, where Gohan, Piccolo, Krillin, Master Roshi, Tien, and Jaco have gathered to hold out until Goku and Vegeta return. Meanwhile, Goku and Vegeta are oblivious to what is happening on Earth and continue their training under Whis.
22
08
"Change! An Unexpected Return! His Name is Ginyu!!"
December 6, 2015
June 17, 2017
Tagoma powers up and confidently approaches the Z warriors, easily overpowering them, until Gotenks arrives to aid his comrades. While Tagoma is struggling to recuperate from Gotenks' attack, Captain Ginyu, in his frog form, uses his body swapping technique with Tagoma.
23
09
"Earth! Gohan! Both on the Ropes! Hurry and Get Here, Goku!!"
December 13, 2015
June 24, 2017
Initially shocked to realize that Frieza is revived, Goku and Vegeta get set to return to Earth to fight. However, Goku's Instant Transmission technique is useless, due to the large distance between Earth and Beerus' planet, unless he can pinpoint a large energy source.
24
10
"Clash! Frieza vs. Goku -- This is the Result of My Training!"
December 20, 2015
July 8, 2017
The battle between Goku and Frieza begins and they fight on even ground until Frieza resorts to attacking Krillin and Bulma. Attempting to save them, Goku is caught off guard and Frieza lands several blows. At the behest of an impatient Vegeta, the two fighters agree to power up to their maximum levels.
25
11
"A Full-Throttle Battle! The Vengeful Golden Frieza!"
December 27, 2015
July 15, 2017
After briefly testing Goku's new Super Saiyan Blue transformation, Frieza transforms into Golden Frieza. Both are impressed by the other's progress and engage in a fierce battle. However, still unused to his newest form, Goku struggles to keep up with Golden Frieza's speed and prowess.
26
12
"A Chance Appears in a Tight Spot! Launch a Counteroffensive, Goku!"
January 10, 2016
July 22, 2017
Goku manages to gain the upper hand when Golden Frieza's power fades due to his lack of stability in his new form. However, when Goku lowers his guard, Frieza reveals his contingency plan when Sorbet fires his laser ring at Goku from behind. Now critically injured, Goku finds himself completely at Frieza's mercy, but Vegeta intervenes.
27
13
"The Earth Explodes? A Decisive Kamehameha!"
January 17, 2016
July 29, 2017
Vegeta allows Krillin to give Goku a Senzu bean, then reveals his own Super Saiyan Blue transformation and swiftly defeats Frieza. Before Vegeta can finish Frieza off, however, the tyrant causes the Earth to explode; killing Vegeta and almost everyone else. At Beerus' command, Goku and the others present are saved from the explosion by Whis, who then performs a 3-minute temporal do-over to allow Goku a second chance to defeat Frieza before he can destroy Earth.
No. in Series

No. in Saga

Funimation Dub Title

Japanese Airdate

Toonami Airdate

28
01
"The 6th Universe's Destroyer! His Name is Champa!"
January 24, 2016
August 5, 2017
As Goku and Vegeta continue their vigorous training, Champa and Vados abruptly arrive on Beerus' planet. After a small skirmish between Beerus and Champa, everyone settles down to eat some food.
29
02
"Combat Matches Are a Go! The Captain Is Someone Stronger Than Goku"
January 31, 2016
August 12, 2017
Champa decides to host the tournament on a vacated nameless planet located between Universe Six and Universe Seven. Goku suggests the rules be similar to that of the Tenkaichi Budokai tournaments held on Earth.
30
03
"A Run-Through For the Competition! Who Are the Last Two Members?"
February 7, 2016
August 19, 2017
Goku and Vegeta meet up with Krillin, who goes with them to recruit Majin Boo as the fourth combatant of the Universe Seven team. Although Buu is reluctant due to his hatred of Beerus, he agrees when Goku promises him a wish from the Super Dragon Balls, which he plans on giving to Mr. Satan.
31
04
"Off to See Master Zuno! Find Out Where the Super Dragon Balls Are!"
February 14, 2016
August 26, 2017
Bulma and Jaco travel to meet Zunō-sama, an omniscient alien, to ask him about the Super Dragon Balls. After arriving on Zunō-sama's planet, the duo encounters a spacefaring criminal named Geppuman, who is wanted for leaving a restaurant without paying the bill.
32
05
"The Matches Begin! We're All Off to the Planet with No Name!"
February 21, 2016
September 9, 2017
Goku and Vegeta arrive after having trained in the Room of Spirit and Time for 3 years. After stopping at Beerus' planet to get both him and Monaka, everyone proceeds to the tournament.
33
06
"Surprise, Sixth Universe! This is Super Saiyan Goku!"
February 28, 2016
September 16, 2017
The fight between Goku and Botamo commences. Goku takes a while to warm up due to having overeaten during the trip. Although Goku seems faster and more well trained than Botamo, none of the hits that he lands seem to have an effect.
34
07
"Piccolo vs Frost! Stake it All on the Special Beam Cannon!"
March 6, 2016
September 23, 2017
Goku is knocked out of the ring, losing the round and Piccolo walks up to face Frost next.
35
08
"Turn Your Anger into Strength! Vegeta's Full-Bore Battle!"
March 20, 2016
September 30, 2017
Frost cockily announces his intent to utterly defeat Vegeta in combat with the presentation of yet another weapon. Both parties agree that the match should not be regulated by the standard rules of the tournament in order to avoid disqualification and allow the combatants to fight at their full power.
36
09
"An Unexpectedly Uphill Battle! Vegeta's Great Blast of Fury!"
March 27, 2016
October 7, 2017
Vegeta continues his battle with Magetta as he struggles against the rising temperatures in the enclosed arena.
37
10
"Don't Forget Your Saiyan Pride! Vegeta vs. the 6th Universe's Saiyan!"
April 3, 2016
October 14, 2017
Vegeta faces Cabba, a slim and short Saiyan from Universe Six, in the following round. Unlike their Universe Seven counterparts, Saiyans of Universe Six are heroic, kind and known as benevolent galactic protectors.
38
11
"The 6th Universe's Mightiest Warrior! Engage the Assassin Hit!"
April 10, 2016
October 21, 2017
In the next round, Vegeta and Hit start their battle and to Vegeta's surprise, he is unable to land a single blow on Hit due to his superior speed.
39
12
"A Developed "Time Skip" Counterstrike? Here Comes Goku's New Move!"
April 17, 2016
November 4, 2017
In the next round, Goku and Hit power up before the match. Goku is finally able to counter Hit's time-manipulating attacks, which displeases Hit.
40
13
"A Decision at Last! Is the Winner Beerus? Or is it Champa?"
April 24, 2016
November 11, 2017
Goku and Hit fight to an indecisive stalemate with either side unable to gain ground against the other. Goku requests that the rules of the fight be waived so that Hit can use his assassination techniques freely.
41
14
"Come Forth, Divine Dragon! And Grant My Wish, Peas and Carrots!"
May 1, 2016
November 18, 2017
With the conclusion of the tournament, Zenō announces that he will next organize a martial arts tournament for all twelve universes.
No. in Series

No. in Saga

Funimation Dub Title

Japanese Airdate

Toonami Airdate

42
01
"A Chaotic Victory Party! Showdown at Last? Monaka vs. Goku!"
May 8, 2016
December 2, 2017
Back on Earth, Bulma decides to hold a celebration party at Capsule Corporation. She also decides to invite Monaka who she considers to be the real winner of the tournament.
43
02
"Goku's Energy is Out of Control? The Struggle to Look After Pan"
May 15, 2016
December 9, 2017
Due to overexerting himself during the tournament, Goku has problems controlling his energy. He decides to take a break and relax in order to get his strength back. While Gohan and Videl are out, Goku and his family babysit Pan.
44
03
"The Seal of Planet Pot-au-feu; Secrets of the Unleashed Superhuman Water!"
May 22, 2016
December 16, 2017
While Monaka delivers a package to Bulma, Goten and Trunks sneak into his delivery truck and are accidentally taken to Planet Potofu. A group of space bandits, headed by a teal humanoid Grill, attempt to steal a key to an item called the Superhuman Water from an elder named Potaji.
45
04
"Vegeta Disappears?! Menace of the Duplicate Vegeta!"
May 29, 2016
January 6, 2018
Vegeta is powerless due to a purple viscous liquid (superhuman water) cloning and absorbing his powers. The liquid is revealed to be a sentient being known as Komeson.
46
05
"Goku vs. the Duplicate Vegeta! Which One is Going to Win?"
June 5, 2016
January 13, 2018
Goku and the cloned Vegeta begin their battle, with each side holding its own.
Future Trunks Saga (2016-2017)
[
edit
|
edit source
]
No. in Series

No. in Saga

Funimation Dub Title

Japanese Airdate

Toonami Airdate

47
01
"SOS from the Future: A Dark New Enemy Appears!"
June 12, 2016
January 20, 2018
Life in the present may be peaceful but trouble is stirring in the future! Trunks is risking everything to get back to the past to find help. But will he escape the new evil that threatens the future in time to get help from our heroes?
48
02
"Hope! Redux Awaken in the Present, Trunks"
June 19, 2016
January 27, 2018
After a skirmish with Goku Black, Trunks is able to elude him and board the Time Capsule, escaping to 17 years in the past. After being discovered by Bulma and Trunks, Vegeta, Goku, Whis and Beerus arrive to see the unconscious Future Trunks. However, upon awaking, Future Trunks charges Goku due to his similar appearance to Goku Black.
49
03
"A Message From the Future: The Incursion of Goku Black!"
June 26, 2016
February 3, 2018
After a brief skirmish between Future Trunks and Goku, Bulma manages to calm down Future Trunks. Future Trunks then tells the group about Goku Black and they decide to help him. Meanwhile, in an alternate timeline, Goku Black is searching for Future Trunks and determines that he escaped to the past.
50
04
"Goku vs. Black! A Closed-Off Road to the Future"
July 3, 2016
February 10, 2018
Goku Black arrives in the past through a time portal and Goku decides to test his power. While Goku and Goku Black fight, the time portal starts to disappear and also starts dragging Goku Black towards it. Before being dragged through the portal, Goku Black destroys the Trunks' Time Machine preventing his return to the future. At this time, Mai awakens.
51
05
"Feelings That Transcend Time: Trunks and Mai"
July 10, 2016
February 17, 2018
With Trunks' time machine destroyed, Bulma locates the time machine that Cell used to travel to the past and promptly gathers the team to repair it. While Future Trunks is waiting, Goku heads off to King Kai's planet to train. Meanwhile, Future Trunks and Mai discuss their counterparts from alternate timelines and Trunks also mentions Goku Black's ultimate goal, to rid the world of humans.
52
06
"Master and Pupil Reunited: Gohan and "Future" Trunks!"
July 17, 2016
February 24, 2018
Bulma and her team continue to repair the time machine, as Piccolo mentions to Future Trunks that Gohan has abandoned his training to become a scholar. Upon hearing this, Future Trunks meets Gohan at his home, and the two discuss their shared future in the alternate timeline. Meanwhile, Goku, Beerus, and Whis travel to an alternate universe, where they had detected Goku Black's energy.
53
07
"Uncover Black's Identity! Off to the 10th Universe's World of the Kai's!"
July 31, 2016
March 3, 2018
Goku, Beerus, and Whis arrive in Universe Ten meeting the Supreme Kai beings Zamasu, an apprentice Supreme Kai, and Gowasu, Zamasu's master. Gowasu shows to be a kind hearted Supreme Kai who loves all creation, while Zamasu despises mortals, specifically humans. Excited by the idea of fighting a Supreme Kai, Goku asks Zamasu to spar with him, which he is forced to do by his master. During the match, Beerus and Whis realize that the energy they detected is actually that of Zamasu and not Goku Black.
54
08
"He Who is of Saiyan Blood: Trunks's Resolve"
August 7, 2016
March 10, 2018
Vegeta wants to test Future Trunks' power to see how strong his son has become, however, Future Trunks proves to be no match for Vegeta at his full power. On Beerus' planet, Beerus and Whis are contacted by Zenō, who wishes to meet with Goku.
55
09
"I'd Like to See Goku, You See A Summons from Grand Zeno!"
August 21, 2016
March 17, 2018
Whis and Beerus are worried over Zenōs request to meet Goku and what it could mean for their universe. Goku and the others arrive to Zenō's sanctuary and Zenō says that all he wanted was a friend to play with. Before Goku leaves, Zenō gives him a button and says to press it if Goku ever wants to summon him. Shortly afterwards, with the time machine repaired, Goku, Vegeta, and Future Trunks arrive into Future Trunks' alternate timeline.
56
10
"Rematch with Goku Black! Enter Super Saiyan Rosé"
August 28, 2016
March 24, 2018
In Future Trunks' alternate timeline, Vegeta states that he plans to take on Goku Black alone, however, Goku suggests that they play a game of Rock-paper-scissors to decide who gets to fight first. Future Trunks, Goku, and Vegeta teleport to Goku Black's location and Vegeta engages Goku Black in battle. Goku Black transforms into a pink-haired Super Saiyan, which he dubs Super Saiyan Rose, and engages Vegeta.
57
11
"A God with an Invincible Body: The Advent of Zamasu"
September 4, 2016
March 31, 2018
Zamasu appears unexpectedly from the sky and states that he and Goku Black are "kindred spirits" who want a world without mortals. Goku challenges Zamasu to a fight and Zamasu accepts. During the fight, Goku Black and Future Trunks also become involved.
58
12
"Zamasu and Black: The Duo's Mystery Deepens"
September 11, 2016
April 7, 2018
Wanting to learn more about the Super Dragon Balls, Zamasu visits Master Zuno's planet. Under duress, Master Zuno explains exactly how the Super Dragon Balls work and where they are. At Capsule Corporation, Bulma nurses Goku, Vegeta, and Future Trunks back to health.
59
13
"Protect The Supreme Kai Gowasu: Destroy Zamasu!"
September 25, 2016
April 14, 2018
Whis gifts Gowasu rice cakes and says that he and the others did not mean to disturb him or Zamasu. Shortly afterwards, Whis and Beerus leave Universe Ten's Supreme Kai Realm but eavesdrop on Gowasu and Zamasu using Whis' staff. After witnessing Zamasu kill Gowasu, Whis turns back time so that Goku can attempt to save Gowasu.
60
14
"Into the Future Once Again: Goku Black's True Identity Revealed!"
October 2, 2016
April 21, 2018
With Zamasu defeated, Beerus is convinced that Future Trunks' timeline has become peaceful once again. Although hesitant, Future Trunks decides to go back to his timeline to make sure that is the case with Goku, Vegeta, and Bulma accompanying him.
61
15
"Zamasu's Ambition: The Storied "Project 0 Mortals" of Terror"
October 9, 2016
April 28, 2018
Future Zamasu reveals himself to be Zamasu from Future Trunks' alternate timeline, who used the Super Dragon Balls in this timeline to wish for immortality. Then a battle ensues between Goku, Future Trunks, Vegeta, Goku Black and Future Zamasu, but Goku is quickly overpowered by the combined forces of the two villains.
62
16
"I Will Defend the World! Trunks' Furious Burst of Super Power!"
October 16, 2016
May 5, 2018
While Future Trunks' new form is enough to match Goku Black, Future Trunks is still unable to deal the death blow. With Goku incapacitated, Future Trunks tells Vegeta to take Goku back to the past, while he faces their opponents.
63
17
"Don't You Disgrace Saiyan Cells! Vegeta's Fierce Battle Commences!"
October 23, 2016
May 12, 2018
Before Goku Black and Future Zamasu are able to kill him, Future Trunks is saved by the resistance, including Future Yajirobe, whom informs Future Trunks that Future Mai has found Goku Black's hideout. Future Trunks arrives at the hideout just in the nick of time, saving Future Mai. With Future Trunks fighting the two villains again without success, Goku and Vegeta arrive to enter the fray.
64
18
"Worship Me! Give Praise Unto Me! The Explosive Birth of a Merged Zamasu!"
October 30, 2016
May 19, 2018
Vegeta continues to overpower Goku Black in their battle and when Future Zamasu attempts to intervene Goku cuts him off. Goku Black realizes that Vegeta's increased power comes from his anger and uses that method to increase his own power. Goku Black distracts Goku and Vegeta by creating many energy duplicates of himself to confuse them, while Future Zamasu goes after Future Trunks, Mai, and Bulma. However, Bulma attempts to buy time for Future Trunks to prepare the Evil Containment Wave by distracting Zamasu.
65
19
"Final Judgement? The Ultimate Power of an Absolute God"
November 6, 2016
June 2, 2018
Realizing that they have underestimated their enemies, Goku Black and Future Zamasu use their Potarra Earrings to fuse into a single, immensely powerful being, known as Fusion Zamasu. He shows off his immense power and devastates the Earth in the process. Meanwhile, Future Trunks decides to rejoin the fight, while Mai and Bulma are working on the Time Machine. The combined power of Goku, Vegeta and Future Trunks is easily overpowered and Fusion Zamasu begins charging up an enormous ki blast known as the Holy Wrath to destroy the planet.
66
20
"Showdown! The Miraculous Power of Unyielding Warriors"
November 13, 2016
June 9, 2018
Goku puts all of his power into his Kamehameha, which is able to pierce through Fusion Zamasu's attack and stop him from destroying Earth. In the wake of the explosion, Goku is exhausted, and Fusion Zamasu is injured. Noticing that Fusion Zamasu can no longer heal properly, Gowasu explains that Fusion Zamasu must be mortal since Goku Black was as well. Upon hearing this, Goku decides that the only way they can win is for him and Vegeta to fuse using Supreme Kai's Potarra Earrings.
67
21
"With New Hope in His Heart: Farewell, Trunks"
November 20, 2016
June 16, 2018
Fusion Zamasu expresses his disbelief that a mortal could defeat him and then disintegrates. However, as everyone exchanges congratulations, Fusion Zamasu's essence returns and begins spreading over the entire planet. Gowasu explains that Zamasu has cast off his physical form and is trying to physically merge his spirit and energy with the entire universe.
68
22
"Come Forth, Shenron! Whose Wish Will Be Granted?"
November 27, 2016
June 23, 2018
Bulma is secretly trying to build a new Time Machine, but she has so far been unsuccessful. Goku decides to gather the Dragon Balls and use them to revive King Kai. However, Bulma wants to use them to acquire a rare mineral that she needs for the Time Machine, which can only be found at the Earth's core. Wanting to taste more Earth food, Beerus and Whis return to Earth. Bulma takes them to a seafood restaurant and attempts to keep them from finding out about the Time Machine as they had previously forbidden her from making another.
69
23
"Goku vs. Arale! An Off-the-Wall Battle Spells the End of the Earth?"
December 4, 2016
June 30, 2018
Vegeta, Bulma, and Trunks attend a science competition that Bulma is participating in, which is hosted by Mr. Satan, while Goku is hired to work security for the event. Dr. Senbei Norimaki of Penguin Village, who has created a device that can create any item its user can think of out of thin air, wins the award. Dr. Norimaki's nemesis, Dr. Mashirito, appears as a ghost, and reveals that he has used a chemical called Playtine-X to gain control over Norimaki's powerful robot daughter, Arale Norimaki.
70
24
"A Challenge From Champa! This Time, a Baseball Game!"
December 11, 2016
July 7, 2018
Champa contacts Beerus and challenges him to a game of baseball as a way of reconciling Universes Six and Seven. The baseball game is arranged to be held on Universe Seven's Earth. Champa explains to Vados that he intends to use the game as an opportunity to steal food from Earth.
71
25
"Goku Dies! An Assassination That Must Be Executed!"
December 18, 2016
July 14, 2018
Goku begins acting strangely and admits to Gohan and Goten that he thinks someone wants to kill him. Meanwhile, in Universe Six, Hit carries out an assassination mission, by killing a crime boss, and his next target is revealed to be Goku.
72
26
"Will He Strike Back? The Unseen Killing Technique!"
December 25, 2016
July 21, 2018
Goku learns that Hit's assassination technique is an invisible energy blast and Hit is shocked that Goku was able to dodge his technique. However, as the battle continues, Goku is still unable to land a blow on Hit and remains at a disadvantage. Meanwhile, Champa, Vados, Vegeta, Beerus, and Whis come to witness the fight.
73
27
"Gohan's Plight! The Preposterous Great Saiyaman Film Adaptation?!"
January 8, 2017
July 28, 2018
Mr. Satan reveals to Videl and Gohan that he is starring in a new superhero film: "Great Saiyaman vs. Mister Satan"! As Videl, Gohan, and Pan check out the film set, the lead in the film, a famous but self-absorbed actor named Barry Kahn, becomes enamored with Videl and tries to woo her. Videl rejects Barry in front of the entire film crew, which angers him. Seeking revenge on Videl for his humiliation, Barry convinces Gohan to take over as the main stuntman for the film in order to embarrass and potentially maim him.
74
28
"For My Beloved Ones! The Indomitable Great Saiyaman!"
January 15, 2017
August 4, 2018
Gohan manages to dodge Jaco's cannon blast and learns of Watagashi's ability to possess its hosts. Cocoa brings Gohan back to her apartment to rehearse, but she hides the fact that she was forced by Barry to let photos be taken of the pair for the tabloids in a scheme to break up Gohan and Videl.
75
29
"Goku and Krillin! Back to the Old Familiar Training Ground!"
January 22, 2017
August 11, 2018
Goku seeks a sparring partner to train with, but he laments being unable to find a suitable opponent. On Goten's suggestion, Goku goes to ask Krillin, who is still working as a police officer. Krillin is grazed by a bullet during a shootout with a pair of burglars, but they are easily disarmed by Goku. Krillin declines Goku's offer to spar, knowing that he would be no challenge for Goku, stating that he has given up martial arts for good. Krillin is chastised by Android 18, who says the strong man she fell in love with could never be harmed by a bullet, leading Krillin to reconsider Goku's offer and accept.
76
30
"Conquer the Terrifying Foes! Krillin's Fighting Spirit Rebounds!"
January 29, 2017
August 18, 2018
Android 18 arrives at Master Roshi's house in search of Krillin. Master Roshi and Fortuneteller Baba explain that Krillin and Goku have entered the "Forest of Terror," which is a place where those who enter are forced to face illusions of enemies that they have battled before. Master Roshi intended to use this exercise as a way to help Krillin overcome his lack of confidence. In the forest, Krillin is terrified by what he sees as he is forced to face illusions of enemies that previously severely injured or killed him, including: Tambourine, Frieza, Dabura, and Majin Buu.
Universe Survival Saga (2017-2018)
[
edit
|
edit source
]
No. in Series

No. in Saga

Funimation Dub Title

Japanese Airdate

Toonami Airdate

77
01
"Let's Do It, Grand Zeno! The Universes' Best Tournament!!"
February 5, 2017
August 25, 2018
Goku heads to a local farmer's market to sell his produce and get Chi-Chi off his back about making money. On the way home, he is ambushed by some robbers and is injured in the process of defeating them. Deciding that he has grown rusty, Goku decides to train with Whis.
78
02
"Even The Universes' Gods Are Appalled?! The Lose-and-Perish Tournament of Power"
February 12, 2017
September 8, 2018
The Grand Minister explains the details of the "Tournament of Power" and states that it will be held on "the World of Void," a place of infinite nothingness, where the competitors can fight without limits. The tournament champion will be granted a wish by the Super Dragon Balls, while the losers and their respective universes will be completely erased from existence.
79
03
"The 9th Universe's Kicking Basil vs. The 7th Universe's Majin Buu!!"
February 19, 2017
September 15, 2018
The fight between Universe 7's Majin Buu and Universe 9's Basil begins with Basil quickly gaining the upper hand. However, Majin Buu is not taking the fight seriously, thinking of it as a game. Goku goads Basil into showing his full power to get Majin Buu's attention, which leads to Basil unleashing his ultimate attack.
80
04
"Awaken Your Dormant Fighting Spirit! Gohan's Fight!"
February 26, 2017
September 22, 2018
The tournament rolls on as the match between Universe 7's Gohan and Universe 9's Lavender begins. Lavender spits a poison mist into Gohan's eyes and blinds him. Shin offers Gohan a Senzu bean to cure the poison, but Gohan refuses and says he wants to fight with his strength alone.
81
05
"Bergamo the Crusher vs. Goku! Whose Strength Reaches the Wild Blue Yonder?"
March 5, 2017
September 29, 2018
Before the final battle begins, Universe 9's Bergamo denounces Goku before the assembled gods, pleading with Grand Zenō and Future Grand Zenō to rescind the rule that the universes that lose the Tournament of Power be erased. Grand Zenō and Future Grand Zenō agree on the condition that Bergamo beats Goku in an all out battle. However, Grand Minister states that if Goku holds back in the fight, Grand Zenō and Future Grand Zenō will immediately erase all of the universes.
82
06
"Goku Must Pay, The Warrior of Justice Top Barges In!"
March 19, 2017
October 6, 2018
Insulted by Goku's nonchalance regarding the Tournament of Power, a warrior from the 11th Universe challenges Goku to a battle for justice!
83
07
"Field The All-7th-Universe Team! Who Are The Mighty Ten?"
March 26, 2017
October 13, 2018
Time to choose a roster for the Tournament of Power, but finding ten of the strongest fighters in the universe is no easy task! Meanwhile, Vegeta and Bulma's child is close to being born.
84
08
"Goku the Talent Scout Recruit Krillin and Android 18"
April 2, 2017
October 20, 2018
Krillin must prove himself to both Gohan and Goku if he wants to enter the Tournament of Power. With martial arts tournament rules in play, Krillin's strength isn't solely based on his power level!
85
09
"The Universes Go Into Action -- Each With Their Own Motives"
April 9, 2017
October 27, 2018
Goku tries to find Android 17. In the meantime, the tournament stress is affecting the gods of each universe, causing them to bicker among themselves.
86
10
"First Time Exchanging Blows! Android 17 vs. Goku!!"
April 16, 2017
November 3, 2018
Android 17 has been busy. Not only has he started a family, but he's been training as well. Will Goku see him as a worthwhile member of the team? And is he even interested in joining?
87
11
"Hunt the Poaching Ring! Goku and Android 17's Joint Struggle!"
April 23, 2017
November 10, 2018
When intergalactic poachers threaten Android 17's island, it's up to Goku to help him save the animals.
88
12
"Gohan and Piccolo Master and Pupil Clash in Max Training!"
April 30, 2017
November 24, 2018
Piccolo tries to retrain Gohan. But Gohan will have to draw from past experiences if he wants to reach his full potential.
89
13
"A Mysterious Beauty Appears! The Enigma of the Tien Shin-Style Dojo?"
May 7, 2017
December 1, 2018
Goku finds the last two members for the Tournament of Power. But someone from Tien's past interferes with the recruitment process.
90
14
"Staring Down the Wall to be Overcome! Goku VS. Gohan"
May 14, 2017
December 8, 2018
There's time for a sparring match before the tournament. It's an all-out fight between two Saiyans!
91
15
"Which Universe Will Win Their Place? The Mighty Warriors Gradually Assemble!"
May 21, 2017
December 15, 2018
The Zenos can hardly contain their excitement for the tournament to come. The participating universes are recruiting at different rates, so hopefully they can gather enough warriors before the deadline!
92
16
"A State of Emergency! Failure to Reach Ten Members!"
May 28, 2017
January 5, 2019
Buu is stuck in a hibernation-like sleep! Meanwhile in the 6th Universe, Cabba teaches Caulifla how to become a Super Saiyan.
93
17
"You're Our Tenth Warrior! Goku Approaches Frieza!!"
June 4, 2017
January 12, 2019
The 7th Universe is desperate for a tenth member, so Goku seeks out Frieza as a potential candidate. In the 6th Universe, Cabba and Caulifla try to goad Kale into training with them.
94
18
"The Evil Emperor Returns! A Reception from Mysterious Assassins?"
June 11, 2017
January 19, 2019
Goku meets with Fortuneteller Baba to resurrect Frieza. Will attempts on Frieza's new life delay their return to the group?! With disqualification on the table, time is running out!
95
19
"Most Heinous! Most Evil! Frieza's Rampage!"
June 18, 2017
January 26, 2019
Ambushed and outnumbered, Frieza shows his strength. Can he be trusted, or will his psychopathic tendencies get the best of him?
96
20
"The Time Has Come! To the Null Realm with the Universes on the Line!"
June 25, 2017
February 2, 2019
The stage is set and the universes finally gather in the World of the Void for the Tournament of Power.
97
21
"Survive! The Tournament of Power Begins at Last!"
July 2, 2017
February 9, 2019
With the tournament set to begin, Gohan and Shin's strategy is to have the team members stick together to conserve energy and use strength of numbers to defeat anyone who attacks them.
98
22
"Ah, the Uncertainty! A Universe Despairs!"
July 9, 2017
February 16, 2019
The battle begins and Goku, No. 17, No. 18, Vegeta, and Frieza immediately disregard Gohan's plan by jumping into the fray. Meanwhile, the five Universe 7 warriors who stayed together are confronted by a gang of warriors from varying universes.
99
23
"Show Them! Krillin's Underlying Strength!"
July 16, 2017
February 23, 2019
As the other warriors recover from the shock of Universe 9's erasure, Vegeta engages with Botamo, who is immune to damage, while Universe Ten's Dium attacks Gohan and his friends. After defeating Universe Four's Shosa with a combination attack, Krillin and Android 18, are challenged by Universe 4's Majora, who is a blind fighter that uses his powerful sense of smell to locate his enemies in battle.
100
24
"Rampage! A Crazed Warrior's Savagery Awakens!"
July 23, 2017
March 2, 2019
After defeating Nigrissi and Universe Ten's Murisam, Cabba confronts Vegeta. Meanwhile, Kale and Caulifla eliminate Universe Ten's Napapa and Methiop before confronting Goku. Caulifla demands to know how to become a Super Saiyan Blue but Goku refuses, and the two combatants clash. As Kale watches them, she is once again consumed by her feelings of uselessness and transforms into her Legendary Super Saiyan form.
101
25
"Warriors of Justice Close In! The Pride Troopers!"
July 30, 2017
March 9, 2019
The Pride Troopers, Casserale, Tupper, Zoire, Cocotte and Kettle, declare their intent to defeat Caulifla and Kale to avenge Vewon's defeat. Caulifla and Kale are forced to form a temporary alliance with Goku to combat the combined might of the Troopers.
102
26
"The Power of Love Explodes? The 2nd Universe's Witchy Warriors!"
August 6, 2017
March 16, 2019
Brianne de Chateau and her team members Sanka Coo and Sous Roas announce themselves to the other fighters and begin to transform into their magical girl alter egos. However, Android 17 blasts them before they can transform, causing Brianne de Chateau, Goku, and Top to berate him for his dishonorable tactics and browbeat him into allowing them to fully transform, much to Beerus' dismay. They assume their alter egos, Ribrianne, Kakunsa and Roasie, and barrage the arena with a powerful love based attack that brainwashes some of the fighters.
103
27
"Gohan, Get Ruthless! Showdown with the 10th Universe!"
August 13, 2017
March 23, 2019
Goku and Android 17 continue their fight against Brianne de Chateau and her team, as Gohan faces off against Botamo. After defeating Botamo, Gohan and Piccolo are challenged by Universe Ten's Obni and Rubalt.
104
28
"A Transcendent Light-Speed Battle Erupts! Goku and Hit's United Front!"
August 20, 2017
March 30, 2019
Dyspo and Hit clash with Hit's Time Skip rendered useless by Dyspo. As the battle continues, Top sends fellow Pride Trooper Kunshi to back up Dyspo. The two launch a renewed assault against Hit and drive him into a corner before Goku joins the fight to aid Hit.
105
29
"A Valiant Fight! Master Roshi's Blaze of Glory!"
August 27, 2017
April 6, 2019
Master Roshi quickly dispatches Caway, an attractive warrior from Universe 4, who attempts to seduce him. Roshi is next challenged by Dercori, who initially confounds Roshi with illusions, before Roshi uses the Evil Containment Wave to seal her in a small bottle and throw her off the arena. Universe 4's Ganos is enraged at Roshi for eliminating his friends and challenges him in a powered-up avian form.
106
30
"Find them Out! Deathmatch with a Furtive Attacker!"
September 3, 2017
April 13, 2019
Gohan and Piccolo are initially confronted by Universe 6's Dr. Rota, but Rota is shot down by a sniper before he can reveal his ability. Gohan and Piccolo are unable to find the location of the sniper until they find a red orb on the ground. It is revealed that the sniper, Universe 2's Prum, can see through these orbs and uses them to ricochet his lasers so that his true location is kept hidden.
107
31
"Revenge "F"! A Cunning Trap is Set?"
September 17, 2017
April 20, 2019
As Master Roshi attempts to recover from his previous fights, Frost corners and attacks him. Goku sees this and tries to rush to his aid, but he is confronted by Ribrianne. Vegeta interferes before Frost can finish Roshi; however, Magetta also arrives to reinforce Frost, and the two battle Vegeta. Frost goads Roshi into using the Evil Containment Wave on Magetta, despite the risk of killing himself.
108
32
"Frieza and Frost! A Mutual Malevolence?"
September 24, 2017
April 27, 2019
As Goku battles Ribrianne, Frieza intervenes. An enraged Jimeze attacks Frieza, who swiftly tortures and eliminates him. Frost appears and declares his intention to defeat Gohan, and Frieza reveals that the two intend to work together in order to exact revenge on the Saiyans.
109
33
"The Mightiest Enemy Zeroes in on Goku! Launch the Knockout Spirit Bomb Now!"
October 8, 2017
May 4, 2019
After a quick bout with Ribrianne, Goku finally faces off against Jiren. As the battle progresses, Goku begins powering up a Spirit Bomb, and all of his teammates except Vegeta lend him their energy. Despite the time it takes to charge the attack, Jiren agrees to wait for him to complete it.
110
34
"Goku Enkindled! The Awakened One's New Ultra Instinct!"
October 8, 2017
May 11, 2019
As Goku and Jiren struggle to overpower each other, the Spirit Bomb suddenly collapses into a small black hole, which absorbs Goku and causes him to vanish, before generating a gigantic explosion. With Goku about to be eliminated, he suddenly reappears and reaches a new level of power. Goku resumes the fight, and is now able to go toe-to-toe with Jiren.
111
35
"An Extra-Dimensional Ultimate Battle! Hit vs. Jiren!"
October 15, 2017
May 18, 2019
Instead of killing the defenseless Goku, Frieza shares with him some of his energy and heals his injuries, repaying his act of mercy during their fight on Planet Namek. Meanwhile, Hit uses his time-skip powers against Jiren, but his attacks fail to connect. Goku watches the battle, but is ambushed by Saonel and Pirina, Namekians from Universe 6, who are confronted by Gohan and Piccolo.
112
36
"A Saiyan Oath! Vegeta's Resolve!"
October 22, 2017
May 25, 2019
Despite his exhaustion and low energy, Goku is determined to keep fighting. However, he is suddenly targeted by Koitsukai, Panchia, and Bollarator of Universe 3. Gohan and Piccolo want to help him, but they are distracted by their own battle with Saonel and Pilina. Meanwhile, Caulifla and Kale are confronted by Monna, a female warrior from Universe 4.
113
37
"With Great Joy! The Fighting Freak Saiyans' Battle Rejoined!"
October 29, 2017
June 1, 2019
Caulifla demands that Goku fight her and teach her how to unlock Super Saiyan 3 so that she can become strong enough to win the tournament. As the battle between the two draws on, Goku calls in Kale to join the battle.
114
38
"Bloodcurdling! The Explosive Birth of a New Super Warrior!"
November 5, 2017
June 8, 2019
Vegeta continues his battle with Top, while Caulifla is able to help Kale regain control of her Legendary Super Saiyan form. Then, Kale powers up even further into Legendary Super Saiyan 2. Caulifla and Kale battle Goku together and are able to hold him off. Meanwhile, Frieza is confronted by Katopesla, but they are interrupted by Goku's battle with Caulifla and Kale.
115
39
"Goku vs. Kefla! Super Saiyan Blue Beaten?"
November 12, 2017
June 15, 2019
As Vegeta continues to fight Top, Gohan and Piccolo are engaged with Saonel and Pirina. Meanwhile, Goku continues his fight with Kefla.
116
40
"Signs of a Turnabout! The Autonomous Ultra Instinct Erupts!"
November 19, 2017
June 22, 2019
To counter Goku's increase in power, Kefla powers up to Super Saiyan 2 but Goku still easily dodges Kefla's attacks. However, his own attacks are not strong enough to take her down. Whis explains that when Goku launches his attacks, his conscious thoughts on deciding his attacks interfere with his concentration and prevents him from using Autonomous Ultra Instinct to its full potential.
117
41
"Showdown of Love! The Androids vs. The 2nd Universe!"
November 26, 2017
June 29, 2019
An exhausted Goku is confronted by all five remaining warriors from Universe 2. Gohan and Piccolo try to help him, but they are intercepted by Saonel and Pilina. Rozie and Ribrianne launch a combined attack at Goku, but Android 17 and Android 18 arrive in time to intervene.
118
42
"Accelerating Tragedy - Vanishing Universes"
December 3, 2017
July 6, 2019
Goku battles against Zirloin, Zarbuto, and Rabanra from Universe 2, while Gohan and Piccolo are fighting against Saonel and Pilina. Saonel and Pilina's power suddenly increases, and it is revealed that they had each fused with many Namekians from their universe before coming to the tournament, which greatly increased their own powers.
119
43
"Unavoidable? The Ferocity of a Stealth Attack!"
December 10, 2017
July 13, 2019
Vegeta overpowers Katopesla and drives him to the edge of the ring but is pushed over the edge and eliminated by an unseen force. Vegeta, Gohan and Android 18 are all attacked by the invisible fighter, who is revealed to be one of the missing Universe 4 fighters, Gamisaras.
120
44
"A Perfect Survival Strategy! The 3rd Universe's Menacing Assassin!"
December 17, 2017
July 20, 2019
Following the elimination of Universe 4, the remaining fighters from Universe 3 take the offensive against Universe 7. While Viara is defeated and eliminated by Android 17 and Android 18's combined efforts, Paparoni sends Panchia, Koitsukai, and Bollarator to attack Goku, Gohan, and Vegeta.
121
45
"All Out War! The Ultimate Four-Fold Union vs. the 7th Universe's Total Offensive"
December 24, 2017
July 27, 2019
Paparoni and Koichiarator merge to form Anilaza, the most powerful warrior from Universe 3. Anilaza begins to overwhelm the Saiyans, which forces Android 17 and Android 18 to reinforce them.
122
46
"With His Pride on the Line! Vegeta's Challenge to Be the Strongest!"
December 31, 2017
August 3, 2019
Only two universes remain! The strongest of universe 7 are pitted against the strongest of universe 11. As the tournament nears its end, it's time for the combatants to push themselves above and beyond!
123
47
"Body, Soul and Power Unleashed! Goku and Vegeta!"
January 14, 2018
August 10, 2019
Jiren shrugs off even the strongest individual attacks! However, can the combined strength of Goku and Vegeta stand up against his immense power?
124
48
"The Fiercely Overwhelming Assault! Gohan's Last Stand!!"
January 21, 2018
August 17, 2019
125
49
"With Imposing Presence! God of Destruction Toppo Descends!!"
January 28, 2018
August 24, 2019
126
50
"Surpass Even A God! Vegeta's Desperate Blow!!"
February 4, 2018
August 31, 2019
127
51
"The Approaching Wall! The Final Barrier Of Hope!!"
February 11, 2018
September 7, 2019
128
52
"Noble Pride To The End! Vegeta Falls!!"
February 18, 2018
September 14, 2019
129
53
"Limits Super Surpassed! Ultra Instinct Mastered!!"
March 4, 2018
September 21, 2019
130
54
"The Greatest Showdown of all Time! The Ultimate Survival Battle!!"
March 18, 2018
September 28, 2019
131
55
"The Miraculous Conclusion! Farewell, Goku! Until We Meet Again!!"
March 25, 2018
October 5, 2019
Community content is available under
CC-BY-SA
unless otherwise noted.