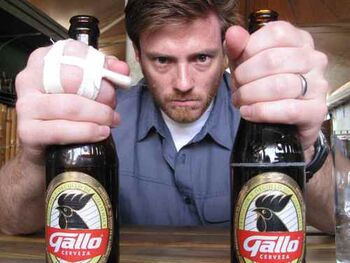 Gill Austin
started working at
Cartoon Network
as an unpaid intern in 1996, working on some of Cartoon Network's first original content, including
Space Ghost Coast to Coast
and
Cartoon Planet
. As an intern, Gill asked
Toonami
co-creator
Sean Akins
for a job and started working as a P.A. for Toonami right before the launch in 1997.
Gill Austin and/or Jason DeMarco have written all of the TOM speeches and game reviews for Toonami since it's inception.
In 2008 with the cancellation of Toonami, the Toonami staff integrated into Cartoon Network and Adult Swim, where they still work today. After the 2012 April Fools Joke on Adult Swim, which saw Toonami revived for one night, Toonami was officially brought back, with the Toonami staff working on it for free, in their spare time. Gill currently serves as the Creative Director of Adult Swim Sponsor Promotions.
External Links
Edit