Jurassic World: Dominion Dominates Fandom Wikis - The Loop
Play Sound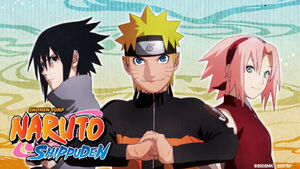 Series Overview
| Color | Season | Episodes | Toonami Premiere | Toonami Finale |
| --- | --- | --- | --- | --- |
| | 1 | 32 | January 4, 2014 | August 9, 2014 |
| | 2 | 21 | August 16, 2014 | February 7, 2015 |
| | 3 | 18 | February 14, 2015 | June 20, 2015 |
| | 4 | 17 | June 27, 2015 | November 7, 2015 |
| | 5 | 24 | November 14, 2015 | May 14, 2016 |
| | 6 | 31 | May 21, 2016 | January 28, 2017 |
| | 7 | 08 | February 4, 2017 | March 25, 2017 |
| | 8 | 24 | April 1, 2017 | September 30, 2017 |
| | 9 | 21 | October 7, 2017 | March 24, 2018 |
| | 10 | 25 | March 31, 2018 | October 6, 2018 |
| | 11 | 21 | October 13, 2018 | March 23, 2019 |
| | 12 | 33 | March 30, 2019 | November 16, 2019 |
| | 13 | 20 | November 23, 2019 | May 9, 2020 |
| | 14 | 25 | May 16, 2020 | December 5, 2020 |
| | 15 | 28 | December 12, 2020 | July 3, 2021 |
| | 16 | 13 | July 10, 2021 | November 6, 2021 |
| | 17 | 11 | November 13, 2021 | January 22, 2022 |
| | 18 | 21 | January 29, 2022 | June 4, 2022 |
| | 19 | 20 | June 11, 2022 | TBA |
| | 20 | 66 | TBA | TBA |
| | 21 | 21 | TBA | TBA |
Season 1 (2007)
No. in
Series

No. in
Season

Episode Title

Japanese Airdate

Disney XD Airdate

Toonami Airdate

01
01
"Homecoming"
February 15, 2007
October 28, 2009[1]
January 4, 2014
A figure passes through the gates of the village hidden in the leaves. It's an older Naruto, who has returned from a two and a half year training journey with Jiraiya.
02
02
"The Akatsuki Makes Its Move"
February 15, 2007
October 28, 2009[1]
January 11, 2014
Learning that all of his friends now outrank him, Naruto gives a copy of Jiraiya's new book Make-Out Tactics to Kakashi Hatake, who challenges Naruto and Sakura to the bell retrieval test to evaluate their new skills.
03
03
"The Results of Training"
February 22, 2007
October 28, 2009[1]
January 18, 2014
The combination of Naruto and Sakura's new powerful techniques forces Kakashi to use his Sharingan right off the bat.
04
04
"The Jinchuriki of the Sand"
March 1, 2007
October 28, 2009[1]
January 25, 2014
Gaara is quick to detect Deidara's presence, and an aerial battle ensues with Deidara on his giant paper bird and Gaara atop sand.
05
05
"The Kazekage Stands Tall"
March 15, 2007
November 4, 2009[2]
February 1, 2014
Naruto and Sakura defeat Kakashi in the survival challenge and Tsunade assigns them to a new three-man squad led by Kakashi, who tells them they are now his equals.
06
06
"Mission Cleared"
March 29, 2007
November 11, 2009[2]
February 8, 2014
In order to protect his village from Deidara's explosive clay, Gaara uses his chakra to create a giant sand shield. However, this provides Deidara with the opportunity to capture Gaara.
07
07
"Run, Kankuro"
March 29, 2007
November 18, 2009[2]
February 15, 2014
Gaara, his strength completely exhausted, is whisked away by Deidara. Kankuro ignores Baki's efforts to stop him and immediately sets out in pursuit with a platoon to rescue Gaara.
08
08
"Team Kakashi, Deployed"
April 12, 2007
December 2, 2009[2]
February 22, 2014
the Hidden Leaf receives the emergency letter from the Sand village. An expert deciphers the letter and reports that Gaara, the Kazekage of the Sand has been attacked and kidnapped by a bandit. Tsunade, immediately understanding the emergency, assigns Naruto, Sakura and Kakashi to rescue Gaara.
09
09
"The Jinchuriki's Tears"
April 12, 2007
December 9, 2009[2]
March 1, 2014
The Sand Village repairs the damages around the mountain area and remove the explosives set on the walls. Temari gets the bad news and joins Team Kakshi to search for Gaara. Naruto, Sakura, Kakashi and Temari move through the forest and recall their past about Gaara and how he countered his beast, about the chunin exams and Sasuke.
10
10
"Sealing Jutsu: Nine Phantom Dragons"
April 19, 2007
December 16, 2009[2]
March 8, 2014
Deidara and Sasori follow the tracks to their destination while Chiyo and her brother try to use all of their knowledge and jutsu to try to heal Kankuro. Meanwhile, team Kakashi takes a short rest for the night. Noticing the dire situation, Tsunade assigns Team Guy to support the main team as a backup.
11
11
"The Medical Ninja's Student"
April 26, 2007
December 23, 2009[2]
March 15, 2014
After extensive training under Tsunade, Sakura is now a full-fledged Medic Ninja, and treats a critically ill Kankuro.
12
12
"The Retired Granny's Determination"
May 3, 2007
December 31, 2009[2]
March 22, 2014
Pakkun finds the hideout of the Akatsuki and team Kakashi and Chiyo prepare to set out to get Gaara back, but Temari is ordered to stay behind and help guard the village.
13
13
"A Meeting With Destiny"
May 10, 2007
December 31, 2009[2]
March 29, 2014
Team Kakashi encounter Itachi Uchiha, and Kakashi warns everyone not to look into Itachi's Sharingan Eyes. Meanwhile, Team Guy fights Kisame, wielding his legendary sword.
14
14
"Naruto's Growth"
May 17, 2007
December 31, 2009[2]
April 5, 2014
Guy prepares to use a forbidden secret jutsu to battle Kisame. Meanwhile, Naruto falls under Itachi's genjutsu, and all the anti-genjutsu training he underwent with Jiraiya races through Naruto's mind.
15
15
"The Secret Weapon is Called...."
May 24, 2007
December 31, 2009[2]
April 12, 2014
Granny Chiyo and Sakura rescue Naruto from Itachi's genjutsu and, without a moment's delay, Kakashi begins a counterattack.
16
16
"The Secret of Jinchuriki"
May 31, 2007
January 6, 2010[2]
April 19, 2014
Chiyo and Kakashi realize that the attack by Itachi was just a diversion, and that the Akatsuki have already begun the process of extracting the Jinchuriki from Gaara.
17
17
"The Death of Gaara!"
June 7, 2007
January 13, 2010[2]
April 26, 2014
Teams Kakashi and Guy take a short rest. While Granny Chiyo watches Naruto dozing off she is reminded of Sasori as a child. Later, the pursuit resumes, and Chiyo wonders why Naruto puts such effort into rescuing Gaara.
18
18
"Charge Tactic! Button Hook Entry!!"
June 21, 2007
January 20, 2010[2]
May 3, 2014
Teams Kakashi and Guy reach the Akatsuki hideout. They hurry to infiltrate but are thwarted by a five-seal barrier. The only way to break the barrier is to remove all five seals at once.
19
19
"Traps Activate! Team Guy's Enemy"
July 5, 2007
January 27, 2010[2]
May 10, 2014
Breaking the five-seal barrier sets off a trap, which now has Team Guy battling amazingly accurate copies of themselves. Back at the Akatsuki hideout, Deidara and Sasori struggle to take the Nine-Tail Jinchuriki from Naruto.
20
20
"Hiruko vs. Two Kunoichi!"
July 19, 2007
February 3, 2010[2]
May 17, 2014
At last, the showdown between the old woman and her grandson begins. Sakura is confused by Sasori's strange appearance, and Granny Chiyo explains that the individual before them is actually just a puppet and the actual Sasori is hiding himself.
21
21
"Sasori's Real Face"
July 26, 2007
February 10, 2010[2]
May 24, 2014
Granny Chiyo and Sakura manage to expose Sasori, who amazingly looks no older than he did twenty years earlier. Chiyo is even more shocked at the second puppet that Sasori produces.
22
22
"Chiyo's Secret Skills"
August 2, 2007
February 17, 2010[2]
May 31, 2014
Sakura is caught by Sasori's tactic and surrounded by a poison cloud. But she uses a Paper Bomb to blow herself free from the poisonous fumes. Finally, Sasori releases his secret technique, Iron Sand.
23
23
"Father and Mother"
August 2, 2007
February 24, 2010[2]
June 7, 2014
Using Sasori's puppets of his parents to protect Sakura from the Third Kazekage's Iron Sand, Chiyo reprimands Sasori for creating the puppet versions of his parents.
24
24
"The Third Kazekage"
August 9, 2007
February 24, 2010[2]
June 14, 2014
Sakura thinks that she must be of at least some use and offers her body as a puppet to be controlled by Chiyo. Enraged, Sasori sends his Iron Pyramid to crush Sakura but she remembers her strong training with Tsunade to counter Sasori's attacks.
25
25
"Three Minutes Between Life and Death"
August 16, 2007
March 3, 2010[2]
June 21, 2014
Sakura destroys the Third Kazekage puppet thanks to a secret antidote she had taken. Sakuro explains to a surprised Granny Chiyo that this antidote converts the poison into harmless protein and is effective for about three minutes.
26
26
"Puppet Fight: 10 vs. 100!"
August 23, 2007
March 10, 2010[2]
June 28, 2014
Sakura and Granny Chiyo are engaged in a fierce battle with Sasori, who is able turn himself into a human puppet. They somehow bring Sasori down within the 3 minute time limit, but he ends up reviving.
27
27
"Impossible Dream"
August 30, 2007
March 17, 2010[2]
July 5, 2014
Although stung with poison herself, Granny Chiyo uses the last of the antidote on Sakura. Mocking the tender scene between Granny Chiyo and Sakura, Sasori attempts to end Granny Chiyo's life.
28
28
"Beasts: Alive Again!"
September 13, 2007
March 24, 2010[2]
July 12, 2014
Team Guy senses the result of Sakura and Granny Chiyo's desperate struggle, while still in battle with his deadly clone. Although Guy's team members are showing fatigue, their copies remain strong!
29
29
"Kakashi Enlightened!"
September 27, 2007
March 31, 2010[2]
July 19, 2014
Sakura hurries to get to Naruto with Granny Chiyo, who is suffering from the poison, as the members of Team Guy rush to assist Team Kakashi. Meanwhile, with all preparations complete, Kakashi reveals his Mangekyo Sharingan.
30
30
"Aesthetics of an Instant"
September 27, 2007
April 7, 2010[2]
July 26, 2014
Naruto loses himself to anger and is gradually taken over by the Nine-Tailed Fox Spirit. Having been forewarned by Jiraiya, Kakashi narrowly manages to suppress the Nine-Tailed Fox.
31
31
"The Legacy"
October 18, 2007
April 14, 2010[2]
August 2, 2014
Relying on Naruto's power, Granny Chiyo performs the Transmigration Jutsu on Gaara. Sakura is saddened when she realizes the cost of this jutsu.
32
32
"Return of the Kazekage"
October 25, 2007
April 21, 2010[2]
August 9, 2014
The real Deidara survives to recover his arm, and meets Zetsu and the masked Tobi who keeps Sasori's ring and joins with the Akatsuki. Meanwhile, Gaara and his rescuers make a triumphant return to the Hidden Sand Village. After paying their respects at Granny Chiyo's grave, Naruto and the Leaf ninja reluctantly take their leave.
Season 2 (2007-2008)
No. in
Series

No. in
Season

Episode Title

Japanese Airdate

Disney XD Airdate

Toonami Airdate

33
01
"The New Target"
November 8, 2007
April 28, 2010[2]
August 16, 2014
In Konoha village, Kakashi rests in a hospital, while Sakura tells Tsunade that the deceased Akatsuki member, Sasori, told her that he was supposed to meet a spy within Orochimaru's ranks at the Tenchi Bridge in ten days' time. As four days had already passed, Naruto realizes the need for another teammate and searches Konoha for a willing recruit. In his search, he is attacked by an unfamiliar ninja, Sai.
34
02
"Formation! New Team Kakashi!"
November 15, 2007
May 5, 2010[2]
August 23, 2014
After attacking Naruto, Sai predicts that they will meet again soon, then vanishes. Tsunade meets with the village elders, Homura and Koharu, and they plead to Tsunade to keep Naruto in Konoha and not send him on missions. Tsunade declines, and Sai becomes a new member of Team Kakashi along with Yamato acting as temporary leader in Kakashi's absence.
35
03
"An Unnecessary Addition"
November 22, 2007
May 12, 2010[2]
September 6, 2014
Naruto is enraged when he discovers that Sai attacked him in order to test his strength. Sakura pulls them apart, but tensions are running high between the members of Team Kakashi.
36
04
"The Fake Smile"
November 29, 2007
May 19, 2010[2]
September 13, 2014
The new Team Kakashi heads for Tenchikyo. To Naruto, Sai is just temporarily filling in for Sasuke. When Sai shows his contempt for Sasuke, the antagonism comes to a head.
37
05
"Untitled"
November 29, 2007
May 26, 2010[2]
September 20, 2014
Sakura comes across Sai working on an abstract painting. He tells her that he's unable to give it a title. Bothered by his manner, Sakura finds an unusual picture book among Sai's things.
38
06
"Simulation"
December 6, 2007
June 2, 2010[2]
September 27, 2014
In preparation for Tenchikyo, Yamato conducts a half-day simulation in order to get a grasp on the fighting skills and jutsu of Team Kakashi. Sai abandons Naruto to conclude the simulated mission successfully, causing further strife between the team.
39
07
"The Tenchi Bridge"
December 13, 2007
June 16, 2010[2]
October 4, 2014
The day for capturing the spy is finally here. Just as planned, Yamato takes on Sasori's likeness and waits until the Akatsuki spy appears. The spy turns out to be none other than Kabuto.
40
08
"The Nine-Tails Unleashed"
December 20, 2007
June 23, 2010[2]
October 11, 2014
Faced with Orochimaru, his sworn enemy, Naruto suddenly releases the power of his Nine-Tailed Fox. Yamato recalls Jiraiya's tale of how he nearly lost his life to the transformed Naruto.
41
09
"The Top-Secret Mission Begins"
December 20, 2007
June 30, 2010[2]
October 18, 2014
Naruto gets more enraged in his three-tailed state, and throws Kabuto away, inadvertedly knocking Sakura out too. Naruto's anger eventually escalates to him destroying the Tenchi Bridge and he takes to a forest to battle Orochimaru.
42
10
"Orochimaru vs. Jinchuriki"
January 10, 2008
July 7, 2010[2]
October 25, 2014
With the release of his fourth tail, Naruto completely loses his awareness and is overtaken by destructive impulses.
43
11
"Sakura's Tears"
January 17, 2008
July 14, 2010[2]
November 1, 2014
Although he has changed almost completely into his animal form and has lost all awareness, Naruto refuses to give up the idea of bringing Sasuke home.
44
12
"The Secret of the Battle!"
January 24, 2008
July 21, 2010[2]
November 8, 2014
Taking advantage of the confusion, Sai makes contact with Orochimaru, per Danzo's orders. After reviewing the contents of the documents given to him, Orochimaru decides to take Sai back to his hideout.
45
13
"The Consequences of Betrayal"
January 31, 2008
July 28, 2010[2]
November 15, 2014
Team Kakashi pursues Orichimaru, Kabuto and Sai. Naruto and Sakura are shocked when they hear that Danzo's goal is to work with Orochimaru to take control of the Leaf Village.
46
14
"The Unfinished Page"
February 7, 2008
August 4, 2010[2]
November 22, 2014
Team Kakashi decides to browse Sai's book to give them some clue about him, and they notice that it's filled with the story of two boys' paths and battles. However, the pages where the two boys would meet are unfinished. Meanwhile, Orochimaru's group reach their hideout, and Sai confronts a shadowed Sasuke.
47
15
"Infiltration: The Den of the Snake!"
February 14, 2008
August 11, 2010[2]
November 29, 2014
Sai shudders when he finally meets Sasuke face to face in Orochimaru's hideout and becomes ensnared in a powerful genjutsu. The list that Sai gave to Orochimaru lists the members of the Anbu Black Ops, the corps under the direct control of the Hokage.
48
16
"Bonds"
February 28, 2008
August 18, 2010[2]
January 3, 2015
Team Kakashi is able to find Sai with Yamato guiding them. They immediately begin questioning Sai about Danzo's plans for destroying the Leaf Village, and surprisingly, Sai divulges everything.
49
17
"Something Important..."
March 6, 2008
August 25, 2010[2]
January 10, 2015
Kabuto carries out a surprise attack on Team Kakashi to take back Sai, but a change has come over Sai since Sakura pointed out his contradictions.
50
18
"The Picture Book's Story"
March 13, 2008
September 1, 2010[2]
January 17, 2015
Naruto, while nursing his injuries caused by the release of the Nine-Tailed Fox, searches frantically for Sasuke. Seeing this, Sai recalls the feelings he once had for his older brother and finally manages to complete his unfinished picture.
51
19
"Reunion"
March 20, 2008
September 8, 2010[2]
January 24, 2015
Yamato suggests that Sai's true objective is to kill Sasuke, who, according to his master Danzo, is a threat to Konoha. Sai enters Sasuke's room and wakes him up. But instead of following his orders and killing Sasuke, Sai reveals that he wants to preserve Naruto and Sasuke's bonds.
52
20
"The Power of Uchiha"
March 20, 2008
September 15, 2010[2]
January 31, 2015
Team Kakashi is finally reunited with Sasuke. Although it has been three long years, Sasuke's feelings have not changed. His ultimate goal is to get revenge against his older brother, Itachi.
53
21
"Title"
April 3, 2008
October 27, 2010[2]
February 7, 2015
Sasuke's desire for revenge remains firm, no matter how hard Naruto tries to talk him out of it. Yamato tries to take Sasuke by force, but interference by Orochimaru brings things to a quick close.
Season 3 (2008)
No. in
Series

No. in
Season

Episode Title

Japanese Airdate

Disney XD Airdate

Toonami Airdate

54
01
"Nightmare"
April 3, 2008
November 3, 2010[2]
February 14, 2015
After having a nightmare about the Nine-Tails invading the village, Naruto begins the special training with Kakashi and spends time with Shikamaru, Choji and Ino.
55
02
"Wind"
April 17, 2008
November 10, 2010[2]
February 21, 2015
Naruto learns that his chakra is of the "wind" type and Kakashi has a plan to help Naruto cut down his training time significantly through the use of shadow clones.
56
03
"Writhe"
April 24, 2008
November 17, 2010[2]
February 28, 2015
While Naruto continues training, Asuma sensei gives him advice about Wind chakra and Naruto is able to successfully slice a leaf in half using chakra.
57
04
"Deprived of Eternal Sleep"
May 8, 2008
December 1, 2010[2]
March 7, 2015
Team Kakashi is ordered to resolve the frequent vandalizing of graves at the Fire Temple. Upon reaching one of the four protected hidden tombs, Naruto is attacked by a training monk named Sora.
58
05
"Loneliness"
May 8, 2008
December 8, 2010[2]
March 14, 2015
At the Fire Temple, Chiriku explains to Team Kakashi that the tombs contain the remains of the fallen bodyguards of the feudal lord, of which Chiriku and Asuma were once members. After seeing the monks training to spar, Naruto challenges Sora, but the monk stops the fight.
59
06
"A New Enemy"
May 15, 2008
December 15, 2010[2]
March 21, 2015
Tsunade suspects and orders an investigation about Danzo's plot. Meanwhile, word is received that the last of the hidden graves has been broken into. Naruto and the others go after the coffin, but it turns out to be a trap laid by a group of assassins.
60
07
"Impermanence"
May 22, 2008
December 22, 2010[2]
March 28, 2015
Team Kakashi is split up by the enemy's Earth Summoning Jutsu. They are forced to fight the attacking assassins, but the enemy has the advantage since they know the lay of the land.
61
08
"Contact"
May 29, 2008
December 29, 2010[2]
April 4, 2015
Sora confronts Furido, the mysterious leader of the assassins, who relays his plans to use the corpses to save the Land of Fire. Sora saves Naruto from Fūka's Execution by Kiss, while Sakura, Sai and Yamato reunite with each other.
62
09
"Teammate"
June 5, 2008
January 5, 2011[2]
April 11, 2015
Back at the Leaf Village, Yamato believes that the assailants were not grave robbers but were after Sora. He decides to appoint Sora to Team Kakashi as a temporary stand-in for the injured Sai.
63
10
"The Two Kings"
June 19, 2008
January 12, 2011[2]
April 18, 2015
By chance, Naruto and Sora get Asuma to coach them in the use of wind chakra. Under the guidance of Asuma's iron fist, they immerse themselves in training.
64
11
"Jet Black Signal Fire"
July 3, 2008
January 19, 2011[2]
April 25, 2015
As the ANBU members capture Danzo and a rain ninja spy, Sora blames Asuma for his father's death and attacks him with his demonic arm. Later, Furido orders Sora to kill Asuma and Tsunade.
65
12
"Lockdown of Darkness"
July 3, 2008
January 26, 2011[2]
May 2, 2015
Under cover of a giant power outage, Furido begins his assault on the Hidden Leaf, while Naruto and Asuma pursue Sora. The village immediately goes on alert, but Furido's men put up a barrier, and everyone in the village is trapped inside.
66
13
"Revived Souls"
July 10, 2008
February 2, 2011[2]
May 9, 2015
In order to stop the impending disaster, Asuma rushes toward the electric generator system. There he sees the Guardian Shinobi Twelve who have come to life once more through Revival Jutsu after their graves were robbed.
67
14
"Everyone's Struggle to the Death"
July 24, 2008
February 9, 2011[2]
May 16, 2015
Sora is speechless when he discovers that Furido not only intends to assassinate the Hokage but to totally annihilate the Hidden Leaf Village.
68
15
"Moment of Awakening"
July 31, 2008
February 16, 2011[2]
May 30, 2015
After declining forgiveness to Furido, Sora learns that Kazama gathered traces of the Nine-Tails' chakra and implanted them in Sora's body. After Asuma breaks free from the electric barrier and defeats Kitane, Furido removes the seal containing Sora's power of the pseudo-Jinchuriki.
69
16
"Despair"
July 31, 2008
February 23, 2011[2]
June 6, 2015
Naruto and Asuma catch up to Sora, only to find him shrouded in ominous chakra and undergoing a transformation.
70
17
"Resonance"
August 7, 2008
March 2, 2011[2]
June 13, 2015
While Naruto manages to reason with Sora, Yamato seals the Nine-tails' chakra inside Naruto again. Sora regains his own consciousness and body to resist against the demonic power.
71
18
"My Friend"
August 14, 2008
March 9, 2011[2]
June 20, 2015
Naruto desperately tries to suppress the Nine Tails' chakra and get through to Sora's heart.
Season 4 (2008)
No. in
Series

No. in
Season

Episode Title

Japanese Airdate

Disney XD Airdate

Toonami Airdate

72
01
"The Quietly Approaching Threat"
August 21, 2008
March 16, 2011[2]
June 27, 2015
Work continues in Hidden Leaf Village to erase the scars of battle. As he watches Konohamaru and the others helping with the reconstruction, Iruka sees how his students have matured. Elsewhere, the Two Tails Jinchuriki, Yugito Nii of the Village Hidden in the Clouds in the Land of Lightning, struggles against Hidan and Kakuzu of the Akatsuki.
73
02
"Akatsuki's Invasion"
August 28, 2008
March 23, 2011[2]
July 11, 2015
Hidan and Kakuzu arrive at the Fire Temple where they decimate the monks with Kakuzu recognizing Chiriku as a member of the Shinobi Guardian Twelve. After quickly killing him, Hidan sets out to collect the bounty on Chiriku before resuming their mission. Meanwhile, Naruto proceeds to the next step of his training: splitting a waterfall.
74
03
"Under the Starry Sky"
September 4, 2008
March 30, 2011[2]
July 18, 2015
The lone surviving priest is carried into Hidden Leaf Village where he reports the destruction of the Fire Temple. In response, Tsunade sends out the Niju Shotai, twenty teams composed of four ninja each, to deal with the Akatsuki members. Shikamaru leaves with Asuma, Izumo and Kotetsu, and Ino and Choji leave with Raido and Aoba.
75
04
"The Old Monk's Prayer"
September 11, 2008
April 6, 2011[2]
July 25, 2015
Asuma's team arrives at the Fire Temple and mourns Chiriku's death. Realizing, that the Akatsuki must be trying to claim the bounty on his head the team pursues them. Elsewhere, Hidan and Kakuzu continue towards the bounty exchange point. With the second stage of his training complete, Kakashi informs Naruto what the true purpose of his training is.
76
05
"The Next Step"
September 25, 2008
April 16, 2011[2]
August 1, 2015
Kakashi reveals that the Rasengan is an incomplete jutsu as Naruto is not able to combine his elemental chakra into it, just as its creator, the Fourth Hokage could not. Meanwhile, Asuma sends word to the other teams about the Akatsuki's location and proceeds on. Kakuzu eventually reaches the checkpoint and exchanges Chiriku's corpse, explaining to a concerned collector that there is a reason why he and Hidan are partners.
77
06
"Climbing Silver"
September 25, 2008
April 23, 2011[2]
August 8, 2015
Asuma and his team finally confront Hidan, and a battle ensues. They fight with all their strength but are shocked at Hidan's power.
78
07
"The Judgment"
October 2, 2008
April 30, 2011[2]
August 15, 2015
Hidan releases a baffling jutsu, and Asuma bears the brunt of the attack. Hidan then reveals that he is conducting a ritual that allows him to create an empathic link between himself and the one whose blood he swallowed.
79
08
"Unfulfilled Scream"
October 2, 2008
May 7, 2011[2]
August 22, 2015
Despite being beheaded by Asuma, Hidan is still alive yet unable to move his body. Kakuzu sews Hidan's head back onto his body with threads that sprout from his body and the battle once again ensues.
80
09
"Last Words"
October 16, 2008
May 14, 2011[2]
August 29, 2015
Asuma is mortally wounded and collapses. Shortly thereafter, Ino, Choji, Aoba and Raido appear as the team's backup. Hidan and Kakuzu prove to be a match for them too, but are ordered back to the hideout by their "leader" to seal the Two Tails jinchuriki. They retreat, warning the group that they will return.
81
10
"Sad News"
October 23, 2008
May 21, 2011[2]
September 12, 2015
Naruto struggles to combine the shape and elemental manipulation in the Rasengan. Elsewhere, the Akatsuki begin sealing the Two Tails, their "leader" revealing the organization's plan to establish a war monopoly by obtaining all nine tailed beasts for their ultimate goal, world domination. Meanwhile, news of Asuma's death reaches Konoha.
82
11
"Team Ten"
October 30, 2008
June 4, 2011[2]
September 19, 2015
Asuma's funeral is held in Hidden Leaf Village amid deep sadness. Shikamaru is the lone absentee, unable to get over the loss of his mentor. However, team 10 visits Asuma's grave before setting out for revenge, with Kakashi acting as the leader.
83
12
"Target: Locked On"
November 6, 2008
June 18, 2011[2]
September 26, 2015
Tsunade tells Sakura that Team 7 will be Team 10's backup, but only if Naruto finishes his training within 24 hours. Elsewhere, Shikamaru quickly adjusts the team's strategy to include Kakashi. Meanwhile, Hidan and Kakuzu resume their hunt for the Nine Tails Jinchuriki.
84
13
"Kakuzu's Abilities"
November 13, 2008
June 25, 2011[2]
October 3, 2015
Shikamaru and Choji deliver the first blows in the battle, but they are thwarted by Kakuzu's power. Kakashi counters Kakuzu's trick and seemingly brings him down.
85
14
"The Terrifying Secret"
November 20, 2008
July 2, 2011[2]
October 10, 2015
Shikamaru realizes Kakuzu has five hearts, each of which must be killed to defeat him. He also reasons that separating Kakuzu from Hidan is the only way to defeat them, and, so he uses Shadow Possession Jutsu to lead Hidan into a dense forest. Kakuzu combines two of his hearts into a single entity and prepares to face Kakashi, Ino and Choji to get a replacement heart.
86
15
"Shikamaru's Genius"
December 4, 2008
July 9, 2011[2]
October 17, 2015
Shikamaru battles Hidan alone, deep in the forest, and after depleting his chakra, sustains a deep wound.
87
16
"When You Curse Someone, You Dig Your Own Grave"
December 4, 2008
July 16, 2011[2]
October 24, 2015
Naruto and Team seven arrive just in time to assist Team ten. Sakura and Sai are ordered by Kakashi to aid Shikamaru, who is battling alone in the forest.
88
17
"Wind Style: Rasen Shuriken!"
December 11, 2008
July 23, 2011[2]
November 7, 2015
Ino and Choji are amazed at Naruto's new jutsu, but the new jutsu dissipates before it reaches its target. Meanwhile, with Hidan's dismembered remains in the trap hole, Shikamaru uses another explosive tag to fill in the hole over the remains of a dismembered yet living Hidan, ultimately avenging Asuma's death.
Season 5 (2008-2009)
No. in
Series

No. in
Season

Episode Title

Japanese Airdate

Disney XD Airdate

Toonami Airdate

89
01
"The Price of Power"
December 18, 2008
July 30, 2011[2]
November 14, 2015
Naruto uses his new jutsu to brings Kakuzu down with the help of Kakashi. Later, Tsunade welcomes the teams back home and orders them to take a break.
90
02
"A Shinobi's Determination"
December 25, 2008
August 6, 2011[2]
November 21, 2015
Just when peace has finally settled over the village, word is received that Orochimaru's hideout might have been discovered. Tsunade orders Kakashi, Hinata, Shino, and Kiba on a mission to find the hideout.
91
03
"Orochimaru's Hideout Discovered"
January 8, 2009
August 20, 2011[2]
December 5, 2015
Naruto and Jiraiya arrive at a hot springs resort. As an alternative to the Wind Style: Rasen Shuriken, Jiraiya suggests that Naruto learn the collaboration ninjutsu with a ninja toad.
92
04
"Encounter"
January 15, 2009
August 27, 2011[2]
December 12, 2015
Inside Orochimaru's hideout, Guren witnesses Sasuke defeating a thousand opponents. Meanwhile, Kabuto and Yukimaru conduct their experiment to summon the Three-Tailed Beast.
93
05
"Connecting Hearts"
January 22, 2009
September 3, 2011[2]
January 2, 2016
Believing Naruto's new jutsu is almost completed, Jiraiya heads off to investigate new information on the Akatsuki's movements. His arm now healed, Naruto returns to the village to continue his training.
94
06
"A Night of Rain"
January 29, 2009
September 10, 2011[2]
January 9, 2016
Staying behind at the hideout, Rinji and Gozu become aware of a shinobi following their tracks. At the same time, Kakashi and his team notice that the enemy is using a bat for surveillance.
95
07
"The Two Charms"
February 5, 2009
September 17, 2011[2]
January 16, 2016
At the Leaf Village, Naruto is busy training with Gamakichi and Gamatatsu. However, when he learns that Kakashi and the others are out on a mission to locate Orochimaru's hideout, Naruto rushes to ask Tsunade if he can join the mission.
96
08
"The Unseeing Enemy"
February 12, 2009
October 1, 2011[2]
January 23, 2016
Team Yamato heads out to provide backup for Team Kakashi. Right before his departure, Naruto gets a hint to perfect his new jutsu by entering Gamatatsu's belly.
97
09
"The Labyrinth of Distorted Reflection"
February 19, 2009
October 8, 2011[2]
January 30, 2016
From the results of the analysis of the crystallized Parasitic insects, the enemies currently fighting Kakashi's team are identified as users of the Crystal Style, a rare type of jutsu.
98
10
"The Target Appears"
February 26, 2009
November 5, 2011[2]
February 6, 2016
Shattering the force field with his newly mastered collaboration jutsu with the toads, Naruto and the reinforcement unit arrive at the battle site. However, Naruto's new jutsu is repulsed by Guren's ability to crystallize fluids.
99
11
"The Rampaging Tailed Beast"
March 5, 2009
N/A
February 13, 2016
Yukimaru summons the Three-Tails and immobilizes it while Guren tries to capture it, but it manages to break free and attack. Kakashi tells Naruto to investigate the lake, while they find Rinji and the others.
100
12
"Inside the Mist"
March 12, 2009
N/A
February 20, 2016
Inside the heavy mist, the Leaf ninja manage to rendezvous with Naruto. The team tightens their guard when they learn that the mist surrounding the lake causes illusions.
101
13
"Everyone's Feelings"
March 26, 2009
N/A
February 27, 2016
Naruto runs into Guren while trying to find Yūkimaru, and battles her in a short fight. Yamato and Kakashi find Naruto and bring him back to the group. Kabuto tells Guren that Yūkimaru is only a tool to control the Three-Tails, which upsets her. Meanwhile, Shizune, Ino, Tenten and Lee meet up with the ninjas to tell them of their new mission.
102
14
"Regroup!"
March 26, 2009
N/A
March 5, 2016
The new mission from Tsunade is to seal the Three-Tailed Beast so it won't fall into anyone else's hands and take Yukimaru whose powers are tied to the Tailed Beast into custody.
103
15
"The Four-Corner Sealing Barrier"
April 9, 2009
N/A
March 12, 2016
The Leaf Ninja wish to seal the Three-Tailed Beast, and Guren's team wishes to stop them at any cost. Shizune's sealing team begins their search as they activate the Four-Corner Sealing Barrier to trap the Three-Tailed Beast.
104
16
"Breaking the Crystal Style"
April 9, 2009
N/A
March 19, 2016
To protect the The Four-Corner Sealing Barrier necessary to seal the Three-Tailed Beast, Kakashi and Naruto wage their deadly battle against Guren.
105
17
"The Battle Over the Barrier"
April 16, 2009
N/A
March 26, 2016
Kabuto plans on breaking the Leaf's Four-Corner Sealing Barrier from the inside by setting the Three-Tailed Beast on a rampage.
106
18
"Red Camellia"
April 23, 2009
N/A
April 2, 2016
To protect Guren from the raging Three Tails, Yuukimaru exerts powers beyond his limits. Moved by his action, Guren now comes to regret her past sin of killing Yuukimaru's mother.
107
19
"Strange Bedfellows"
April 30, 2009
N/A
April 9, 2016
To protect Yuukimaru, Naruto and Guren fight alongside each other against the Three-Tailed beast and are swallowed. Inside the beast is an unnatural world filled with limestone.
108
20
"Guidepost of the Camellia"
May 7, 2009
N/A
April 16, 2016
The Leaf ninja learn that Naruto is inside the Three-Tailed beast. With no other alternative but to trust Yuukimaru's mystical senses, Kakashi and the others follow the boy's guidance and attempt a rescue mission.
109
21
"Counterattack of the Curse Mark"
May 14, 2009
N/A
April 23, 2016
Despite the Leaf ninja's rescue attempt, Naruto and Guren do not return. Frustration builds among the group, but as the Three Tails wakes from its sleep, the Sealing Team makes a second attempt at the Four Corner Sealing Barrier.
110
22
"Memory of Guilt"
May 21, 2009
N/A
April 30, 2016
Kabuto plots to have the Three Tails crush the Leaf ninja by sacrificing Yuukimaru's power and life. Controlled by Yuukimaru, the Three Tails' awesome power is about to break free from the seal, when an unexpected ally saves Shizune's sealing team.
111
23
"Shattered Promise"
May 28, 2009
N/A
May 7, 2016
Kabuto finally appears before Naruto and Guren. Learning that Orochimaru used Guren's and Yuukimaru's feelings for his own purposes, an enraged Naruto enters battle against Kabuto.
112
24
"A Place to Return To"
June 4, 2009
N/A
May 14, 2016
Gozu rescues Guren at the bottom of the lake and Yukimaru, who has lost his ability to control the Three-Tails, leaves with Guren and Gozu. Tsunade orders the teams to return to the village to regroup because of their wounds.
Season 6 (2009-2010)
No. in
Series

No. in
Season

Episode Title

Japanese Airdate

Toonami Airdate

113
01
"The Serpent's Pupil"
June 11, 2009
May 21, 2016
With Orochimaru's body reaching its limit, the time for the Reanimation jutsu is approaching. After practicing his ninja techniques, Sasuke makes a sudden attack on Orochimaru, having nothing else to learn from him.
114
02
"Eye of the Hawk"
June 18, 2009
June 4, 2016
Orochimaru reminisces about the memories of his past, including how he became interested in reanimation and the Sharingan. Later, Orochimaru begins the ritual to take over Sasuke's body, but Sasuke will not give up without a fight.
115
03
"Zabuza's Blade"
June 25, 2009
June 11, 2016
Sasuke frees Suigetsu Hozuki from his hydro capsule, and requests his services. Suigetsu responds that he would gladly give them, on condition that he helps him find Zabuza's sword.
116
04
"Guardian of the Iron Wall"
July 2, 2009
June 18, 2016
The second member of Sasuke's team is revealed to be a woman named Karin. After Sasuke and Suigetsu arrive at the Southern Hideout, Sasuke requests that Karin comes with them in their search for the fourth member of the team, Jugo.
117
05
"Jugo of the North Hideout"
July 9, 2009
June 25, 2016
While approaching the hideout, Karin explains that Jugo has abnormal homicidal impulses, and is the original carrier of the enzyme used to create Orochimaru's Curse Mark.
118
06
"Formation!"
July 23, 2009
July 9, 2016
While fighting with Sasuke, Jugo remembers how he met his friend - Kimimaro, and what he experienced with him. After being told that Kimimaro has died for his sake, Jugo agrees to go with them, and team "Hebi" is formed.
119
07
"Kakashi Chronicles ~ Boys' Life on the Battlefield ~ Part 1"
July 30, 2009
July 16, 2016
During the Third Great Ninja War seventeen years ago, a 13 year old Kakashi Hatake is with his team, the future Fourth Hokage Minato Namikaze, Rin Nohara and Obito Uchiha. Minato tells his students of their mission to destroy Kannabi Bridge so they can cripple the ninja from the Hidden Stone Village.
120
08
"Kakashi Chronicles ~ Boys' Life on the Battlefield ~ Part 2"
July 30, 2009
July 23, 2016
Obito and Kakashi find the cave where Rin is being held captive and attempt to rescue their comrade.
121
09
"Assemble"
August 6, 2009
July 30, 2016
After capturing the Four-Tails's Jinchūriki, Roshi, Itachi and Kisame are informed by the Akatsuki leader of Orochimaru's death. They are then warned about Sasuke's movements and that he may be coming after Itachi. Later, after the Three-Tails and the Four-Tails are sealed, Deidara and Tobi set out targeting either Naruto or Sasuke.
122
10
"The Hunt"
August 13, 2009
August 6, 2016
As Naruto and the others set off with Kakashi's ninja hounds, Hebi scatters to look for information on Itachi. Hinata, Yamato and Naruto run into Kabuto, who gives them a book with information on the Akatsuki. Elsewhere, Sasuke is confronted by Tobi and Deidara.
123
11
"Clash!"
August 20, 2009
August 13, 2016
Sasuke's battle with Akatsuki members, Tobi and Deidara, ensues.
124
12
"Art"
August 27, 2009
August 20, 2016
As Deidara's C4 Karura detonates, Sasuke seemingly perishes. Believing to have won, Deidara drops his guard, only to be pierced by Sasuke's Chidori. Sasuke reveals that he was never harmed and that Deidara was under his genjutsu. Angered at being mocked, Deidara unveils his final attack, turning himself into a living bomb and detonating himself in an attempt to kill Sasuke.
125
13
"Disappearance"
September 3, 2009
August 27, 2016
Upon noticing the blast, Suigetsu summons Manda and finds out that Sasuke used him to escape. Unable to survive, Manda dies from his wounds and Zetsu informs the remaining Akatsuki of the death of Deidara and Tobi. Naruto and the others get to the crater, and using Kiba's tracking skills they begin to track down Sasuke's scent.
126
14
"Twilight"
September 10, 2009
September 10, 2016
Jiraya arrives in Konoha and tells Tsunade that he has information regarding Pain's location. In the meantime, Karin senses that they're being followed and asks Jugo to help her throw off their pursuers. As Hebi departs, Naruto encounters Itachi.
127
15
"Tales of a Gutsy Ninja ~Jiraiya Ninja Scroll~ Part 1"
September 24, 2009
September 17, 2016
Back in the times of the Third Hokage's youth, the young, soon-to-be Sannin are assigned to Hiruzen Sarutobi's platoon. Being fascinated by Sarutobi's summoning jutsu, Jiraiya tries it himself, only to teleport himself to Mount Myoboku. There, Jiraiya trains under Fukusaku and meets the Great Lord Elder who has a vision of his future.
128
16
"Tales of a Gutsy Ninja ~Jiraiya Ninja Scroll~ Part 2"
September 24, 2009
September 24, 2016
Due to the Second Great Ninja War, Jiraiya, Tsunade and Orochimaru are sent to the Hidden Rain Village, where they are named the "Legendary Sannin" by Hanzo of the Great Salamander. While in the village, Jiraiya meets with Yahiko, Nagato and Konan who request help from him.
129
17
"Infiltrate! The Village Hidden in the Rain"
October 8, 2009
October 1, 2016
Jiraiya successfully infiltrates the Village Hidden in the Rain, where he wanders around town and speaks to the inhabitants about their leader, Pain. Unsuccessful in gathering information, he captures two lower ninja of the city who end up telling him that the mysterious Pain had defeated the former leader of Rain, Hanzo, whom the Sannin together couldn't defeat.
130
18
"The Man Who Became God"
October 8, 2009
October 8, 2016
Jiraiya summons Gerotora and reveals that the Nine-tails attack was not a natural disaster, but was actually summoned by Madara Uchiha. Pain changes into a new body and tells Konan to confront Jiraiya, their former sensei.
131
19
"Honored Sage Mode!"
October 15, 2009
October 15, 2016
Jiraiya and Gamaken begin their battle against Pain, who has hidden himself using camouflage. Jiraiya uses a barrier jutsu to try and find him while preparing to enter Sage Mode. Meanwhile, Pain assaults Jiraiya with a barrage of animal summons, until Jiraiya finally enters Sage Mode.
132
20
"In Attendance, the Six Paths of Pain"
October 22, 2009
October 22, 2016
Jiraiya blinds one of the new Pains, and Lord Fukasaku suspects that all three share the same eyes and vision, while Jiraiya realizes that each of the bodies has only one specific purpose. Jiraiya stalls for time while Lord Fukasaku and Lady Shima prepare a powerful genjutsu to defeat the bodies.
133
21
"The Tale of Jiraiya the Gallant"
October 29, 2009
November 5, 2016
Jiraiya goes into deep panic thinking Pain is either Yahiko or Nagato, as Pain possesses Rinnegan which Nagato had, however, his appearance is similar to Yahiko. Jiraiya kills one of the Pains only to realize he's fought him before. Lady Shima leaves on Jiraiya's request, before Jiraiya realizes that he has met all of the Pains before.
134
22
"Banquet Invitation"
November 5, 2009
November 12, 2016
While Naruto's team continues their search for Sasuke, Sasuke meets Itachi in a cave, fights an illusion and is told to come to the Uchiha hideout. On their way, Sasuke's team is intercepted by a shadow clone of Naruto, which Sasuke easily dispatches. The real Naruto quickly sends his team after Sasuke, but they are stopped by Tobi. Meanwhile, Team Hebi is confronted by Kisame who won't let anyone but Sasuke pass.
135
23
"The Longest Moment"
November 19, 2009
November 19, 2016
As Sasuke approaches the Uchiha hideout, Itachi recalls his past with his little brother and the assassination that he carried out after joining the Anbu and being under close watch for his suspicious activities. When Sasuke arrives, he declares that his eyes have shown him Itachi's death and the fated battle between the two brothers begins.
136
24
"The Light & Dark of the Mangekyo Sharingan"
November 19, 2009
November 26, 2016
As Zetsu watches on, Itachi explains to Sasuke the secret behind the Mangekyo Sharingan, and the history of the Uchiha clan. Besides being able to tame the Nine-Tailed Fox, the Mangekyo will eventually rob the user of his eyesight and the only way to overcome this obstacle is to steal the Sharingan eyes of that person's sibling.
137
25
"Amaterasu!"
November 26, 2009
December 3, 2016
As Itachi moves in to take Sasuke's eye, he manages to overcome the Tsukuyomi he was placed under. With Genjutsu now useless, the brothers switch to Ninjutsu, with Sasuke gaining the upperhand. Itachi then unleashes Amaterasu, however Sasuke uses a Substitution Jutsu to escape the flames. Itachi berates Sasuke, claiming he now has no chakra left, but Sasuke reveals that he had come prepared, and has one last technique left that would make his dream of killing Itachi a reality.
138
26
"The End"
December 3, 2009
December 10, 2016
Sasuke summons his Lightning jutsu, Kirin, and directs it at Itachi. However, Itachi rises again and reveals his final Mangekyo technique, Susano'o. With Sasuke weakened, Orochimaru is able to break free from his restrictive chakra and attempts to take Sasuke's body.
139
27
"The Mystery of Tobi"
December 10, 2009
December 17, 2016
The leaf ninja continue to fight Tobi, but all of their attacks manage to phase right through him. Zetsu arrives to inform Tobi the outcome of the Uchiha match, the leaf ninja overhear, and Madara drops his goofy persona in order to leave the fight; revealing his Sharingan, and collects the brothers' bodies.
140
28
"Fate"
December 17, 2009
January 7, 2017
Madara tells Sasuke about the history of the Uchiha and how they and their rivals, the Senju clan, led by the future First Hokage, Hashirama Senju, once made a pact to unite the two clans as one and to make the first hidden village, Konoha.
141
29
"Truth"
December 24, 2009
January 14, 2017
Madara continues by informing Sasuke that Itachi was a double-agent who was assigned to leak intel on the Uchiha back to the village. He then contacted Madara to help him undertake his mission of exterminating the Uchiha clan. They succeeded in their mission, although Itachi couldn't bring himself to kill Sasuke. Some time later, Sasuke changes his team's name to Taka and declares, with his new Mangekyo Sharingan, that their goal is to destroy Konoha.
142
30
"Battle of Unraikyo"
January 7, 2010
January 21, 2017
Madara, happy that he can use Sasuke for himself, assigns Taka the task of capturing the Eight-Tails while Akatsuki hunts the last two. Taka tracks down the host, Killer Bee, to the Land of Lightning and engages him in battle. Bee manages to overpower Jugo and Suigetsu before Sasuke steps up to fight him one-on-one.
143
31
"The Eight-Tails vs. Sasuke"
January 14, 2010
January 28, 2017
Sasuke fights Killer Bee and is injured by his swords. Karin heals him, and Sasuke, Suigetsu, and Jugo then begin a combined assault on Bee until he decides to use the Eight-Tails' power.
Season 7 (2010)
No. in
Series

No. in
Season

Episode Title

Japanese Airdate

Toonami Airdate

144
01
"Wanderer"
January 21, 2010
February 4, 2017
On a cliff, a young man, a girl, and her servant are attacked by a group of ninja. The servant sends word to the Hidden Leaf Village for aid. Back in the Leaf, Tsunade tells Shizune of a clan named the Tsuchigumo and an elder named En no Gyoja who developed a forbidden jutsu, which the Leaf are to prevent the theft of. Team 7 and Yamato are dispatched to assist.
145
02
"Successor of the Forbidden Jutsu"
January 28, 2010
February 11, 2017
The ninja bandits have a meeting with their leader about the Forbidden Jutsu. Elsewhere Team 7 tricks Hotaru into staying as her bodyguards until they reach her village. Team 7 finally reach Hotaru's village and they leave her in their care, but Naruto senses something troubling and heads back to the village.
146
03
"The Successor's Wish"
February 4, 2010
February 18, 2017
Hotaru's uncle shows her to her room, where she is ambushed by the bandits. They are trapped and Hotaru escapes into the forest, but the bandits catch up to her. Utakata saves her, and the bandit's leader shows that Utakata is being hunted for 50 million ryo.
147
04
"Rogue Ninja's Past"
February 11, 2010
February 25, 2017
The Hidden Mist ANBU and Yamato negotiate and it is hinted at that Utakata is a Jinchuriki. It is then decided that Utakata will travel with the Hidden Leaf until their mission is complete before the Mist ANBU take him back to their village.
148
05
"Heir to Darkness"
February 18, 2010
March 4, 2017
The bandits' leader appears on Mt. Katsurugi and listens in on a conversation between Tonbei, Hotaru, Utakata, and Team 7. Tonbei suggests that they should remove the Forbidden Jutsu from Hotaru for her safety, but Hotaru suggests searching for Shiranami, another person who could use the jutsu.
149
06
"Parting"
February 25, 2010
March 11, 2017
Naruto arrives at Shiranami's cabin and is captured by the bandits. Utakata, who had found a note left by Hotaru and was looking for her, arrives and drives the bandits away with his Tailed Beast's chakra. Hotaru encounters Shiranami, who captures her and takes her to the Tsuchigumo village.
150
07
"The Forbidden Jutsu Released"
March 4, 2010
March 18, 2017
Shiranami has Hotaru in a binding jutsu that keeps her restrained in one place. Shiranami asserts that Hotaru is nothing but a vessel to collect the natural chakra energy that will release the jutsu. Meanwhile, Team 7 struggles with the bandits.
151
08
"Master and Student"
March 11, 2010
March 25, 2017
Hotaru cries, believing that she killed Naruto and Utakata, however they still manage to move. Meanwhile, Team 7 fights the bandits while Hotaru's body starts to overflow with natural chakra.
Season 8 (2010)
No. in
Series

No. in
Season

Episode Title

Japanese Airdate

Toonami Airdate

152
01
"Somber News"
March 25, 2010
April 1, 2017
After extracting the Six Tails from Utakata, the Akatsuki note that only two Jinchuriki remain to be captured as Sasuke hands the unconscious Killer Bee over to Tobi. Meanwhile, the Third Raikage learns of Taka's action.
153
02
"Following the Master's Shadow"
March 25, 2010
April 8, 2017
Naruto, heart-broken at learning of Jiraiya's death at the hands of Pain, recalls his time with his mentor. Fukasaku shows Jiraiya's chakra-encrypted code to Tsunade who has Shikamaru give it to their village's best code breaker to translate.
154
03
"Decryption"
April 8, 2010
April 15, 2017
The scientists inspect the body of Pain's Animal Path, while Naruto and Shikamaru identify the message. Naruto, noticing the number nine emulated for the "Ta" katakana on the "Make-Out Tactics" Book, informs Tsunade and Fukasaku that the number code unveils the sentence saying, "The Real One Is Not There". Fukasaku memorizes Jiraiya's actions and takes Naruto to Mount Myoboku for training in Sage Mode.
155
04
"The First Challenge"
April 8, 2010
April 22, 2017
Learning that Jiraiya did not perfect his Sage Jutsu, Naruto learns that taking in too much Natural Energy can cause him to turn into a toad and then into stone. Fukasaku has Naruto begin his training by using "toad oil" to help him gather energy, whacking him and his clones with a special club to prevent them from becoming toads.
156
05
"Surpassing the Master"
April 15, 2010
April 29, 2017
After intense training, Naruto successfully gathers energy to master Sage Mode for the first time and surpasses Jiraiya. Fukasaku then begins teaching Naruto Frog Kumite, a senjutsu-enhanced taijutsu, increasing the range of his physical attacks.
157
06
"Assault on the Leaf Village!"
April 22, 2010
May 6, 2017
While Naruto finishes training on Mount Myoboku, Pain invades the Hidden Leaf with his new Animal Path. While Inoichi reads the Animal Path's mind and Shizune leads a biopsy team to find secrets behind the metal piercings for the Leaf's Intel Division, Pain interrogates the villagers. Knowing that Pain is attacking the village, Tsunade orders them to get Naruto back.
158
07
"Power to Believe"
April 29, 2010
May 13, 2017
Danzo, Homura and Koharu ask Tsunade to cancel Naruto's return, but she convinces them to let Naruto come for Pain and Konan. As Tsunade protecting them failed, Danzo kills the messenger frog from getting to Naruto. Kakashi meets to confront Pain, allowing Iruka's escape.
159
08
"Pain vs. Kakashi"
May 6, 2010
May 20, 2017 (TV)
Kakashi is stopped by Pain's Asura Path from helping Choza as he and Choji are outmatched against Pain. While Pain annihilates Choza's squad as his Asura Path attacks Kakashi, Choji escapes and get to Tsunade.
160
09
"Mystery of Pain"
May 13, 2010
June 3, 2017
Naruto attempts to merge with Fukasaku, so that he can move in Sage Mode while Fukasaku gathers Nature Energy for him. But the Nine-Tails forces them to find an alternate method for Naruto to enter Sage Mode in battle.
161
10
"Surname Is Sarutobi. Given Name, Konohamaru!"
May 20, 2010
June 10, 2017
Pain's Naraka Path displays its mysterious power against two leaf shinobi while Konohamaru watches in horror. Pain senses Konohamaru's presence but is interrupted by Ebisu who takes on Pain in order to allow Konohamaru to escape. After seeing Ebisu about to be killed, Konohamaru intervenes and unleashes the Rasengan.
162
11
"Pain to the World"
May 27, 2010
June 17, 2017
As the Inuzuka and Aburame clans battle with his Preta Path and Konan respectively, Pain meets with Tsunade, who recognizes him as Yahiko. Meanwhile, as Naruto learns of the village's situation, Human Path discovers his location.
163
12
"Explode! Sage Mode"
June 3, 2010
June 24, 2017
Naruto confronts Pain as his other five Paths reappear. Pain reveals that they were both Jiraiya's apprentices and how he only wants peace. Angered with his hypocrisy, Naruto throws a finally completed Rasen-Shuriken at the remaining Paths of Pain.
164
13
"Danger! Sage Mode Limit Reached"
June 10, 2010
July 8, 2017
Naruto successfully begins taking out Pain's bodies one after another, but when his Sage Mode reaches its limit, Pain attempts to take control of the battle.
165
14
"Nine-Tails, Captured!"
June 17, 2010
July 15, 2017
As Hinata worries about Naruto, Inoichi and the others try to find the real Pain. Naruto continues to fight back against the remaining paths, but is captured by Preta Path. Fukasaku then attempts to trap Pain in a Genjutsu
166
15
"Confessions"
June 24, 2010
July 22, 2017
Hinata decides to come to Naruto's aid as he is incapacitated by Pain. Despite knowing her overwhelming disadvantage, Hinata confronts Pain in battle.
167
16
"Planetary Devastation"
July 1, 2010
July 29, 2017
Naruto enters his Four-Tailed form and attacks Pain, who manages to repel his attacks. Angered even further when Pain mentions Sasuke, Naruto continues his transformation as the battle ensues.
168
17
"The Fourth Hokage"
July 15, 2010
August 5, 2017
Minato appears within Naruto's psyche, revealing himself to be a chakra imprint of the actual Fourth Hokage, as he takes Naruto to another part of his mind to discuss things away from the furious Nine Tails.
169
18
"The Two Students"
July 22, 2010
August 12, 2017
Naruto defeats Pain with his final Rasengan, removing his Chakra Receivers before heading to Nagato's location, having Katsuya tell the others not to follow him.
170
19
"Big Adventure! The Quest for the Fourth Hokage's Legacy - Part 1"
July 29, 2010
August 19, 2017
Three years before Pain's attack on the Hidden Leaf, Naruto trains in preparation for the Chūnin Exam's final rounds when he hears Jiraiya speak of "the Fourth Hokage's legacy". Using information from Guy, Naruto, Sakura and Team 10 head to the Honegami Grounds, where they are instructed by a disguised Guy to enter and complete the obstacle course and obtain the Secret Technique. Meanwhile Hidden Rain Ninja begin their pursuit.
171
20
"Big Adventure! The Quest for the Fourth Hokage's Legacy - Part 2"
July 29, 2010
August 26, 2017
Naruto and the others face the oncoming challenges in order to find the Secret Technique and break the Fourth Hokage's record, but Naruto's impulsive action leads the group into various troubles.
172
21
"Meeting"
August 5, 2010
September 9, 2017
Learning that Naruto will answer his question after learning how he and Konan ended up as they are, Nagato recalls his two moments of pain.
173
22
"Origin of Pain"
August 12, 2010
September 16, 2017
Nagato continues talking to Naruto and describes his second pain, how he and Konan helped Yahiko use what they learned from Jiraiya to create the Akatsuki to bring peace to Hidden Rain Village.
174
23
"Tale of Naruto Uzumaki"
August 19, 2010
September 23, 2017
With Nagato's story finished, Naruto answers that he still cannot forgive him but will not abandon their sensei's legacy and will keep striving for peace no matter what pain he is put through.
175
24
"Hero of the Hidden Leaf"
August 26, 2010
September 30, 2017
Nagato finishes reviving everyone he had killed and dies due to running out of chakra. He entrusts his dreams to Naruto and Konan likewise decides to believe in him.
Season 9 (2010-2011)
No. in
Series

No. in
Season

Episode Title

Japanese Airdate

Toonami Airdate

176
01
"Rookie Instructor Iruka"
September 2, 2010
October 7, 2017
Iruka has just become Naruto's Academy homeroom teacher and another teacher advises Iruka not to mistreat his students so that they will not cause trouble. However, Naruto still causes mischief, as he is pained by his teacher's words to his classmates to leave Naruto alone and just ignore him. Lastly, Naruto discovers that Sasuke is the only survivor of the Uchiha clan.
177
02
"Iruka's Ordeal"
September 9, 2010
October 14, 2017
Upset after being rejected by a group of students, Naruto dresses up as a spirit to scare them, only to be scolded by Iruka. Naruto gets angry and claims he will never return to the Academy again, running away from a very confused Iruka. Afterward, Naruto is tricked into going into the forest to retrieve a souvenir from a recent battle by the kids he scared. In return, they falsely promise to accept him into their group, hoping Naruto will be killed by the enemy still lurking there.
178
03
"Iruka's Decision"
September 16, 2010
October 21, 2017
Naruto runs into three female ninja from the Hidden Waterfall Village that want information on the Leaf Village's border patrol. The ninja chase after Naruto and encounter Iruka who tries to protect Naruto as best he can.
179
04
"Kakashi Hatake, The Jonin in Charge"
September 30, 2010
November 4, 2017
Kakashi has a flashback to when he was assigned to be the sensei of Team 7. In a bid to know his students better, Kakashi spies on them to see how they all get along.
180
05
"Inari's Courage Put to the Test"
October 7, 2010
November 11, 2017
A flashback from Team 7's first mission. After dealing with Zabuza, Naruto runs back to pick up a ramen coupon he forgot, and Sasuke follows him. Meanwhile, Inari finds the coupon and runs off to find Naruto.
181
06
"Naruto's School of Revenge"
October 14, 2010
November 18, 2017
In a flashback, Team 7 is on a mission to take an ostrich called Mr. Ostrich home. They arrive at a village where they see a swordsman named Tsukado who has a vendetta against a man named Katazu who killed his distant relative Shikazo.
182
07
"Gaara's Bond"
October 21, 2010
December 2, 2017
After hearing the news about Akatsuki's attack on the Hidden Leaf Village, Gaara worries about Naruto's well-being. He remembers a time in the past where Team 7 was assigned to help him out with a problem, and how nobody, especially Naruto, was eager to trust him. Yet, when his life was put in danger by people he had wronged, Naruto was the first to come to his rescue.
183
08
"Naruto: Outbreak"
October 28, 2010
December 9, 2017
Chōji says to Sakura that "Fools never catch a cold", which leads Sakura to have a flashback of catching Naruto's cold. When Sakura sees Tsunade at her office, she collapses to which Tsunade claims Sakura has an illness known as a chakra virus. It was an illness long ago in another village that would turn chakra into a terrible flu and Naruto recently went to that village for a mission.
184
09
"Deploy! Team Tenten"
November 4, 2010
December 16, 2017
Tenten and Neji Hyūga arrive at a Konoha Tool Research Lab for more tools due the weakened military power after Pain's invasion. Might Guy has Naruto join Team Guy on the mission, with Rock Lee in the hospital, assigning Tenten as captain of the team.
185
10
"Animal District"
November 11, 2010
January 6, 2018
Condor, the ostrich previously captured by Team 7, now lives in a forest with baby ostriches. Since his last escape, Condor has trained himself to become a ninja ostrich.
186
11
"Ah, the Medicine of Youth"
November 18, 2010
January 13, 2018
After accidentally finishing off Lee's last special youth drink, Naruto asks Guy to make more, only to learn one of its key ingredients, the Jofuku Flower, is out of stock. Naruto is determined to get the Jofuku Flower for Lee's sake.
187
12
"Gutsy Master and Student: The Training"
November 25, 2010
January 20, 2018
Jiraiya takes Naruto to a village in the hopes of teaching him how to counter the Sharingan's genjutsu.
188
13
"Record of the Gutsy Ninja Master and Student"
November 25, 2010
January 27, 2018
Naruto and Jiraiya attempt to save a village from Kandachi, a former right-hand man to Hanzo of the Hidden Rain.
189
14
"Sasuke's Paw Encyclopedia"
December 2, 2010
February 3, 2018
Granny Cat requests that Sasuke and Team 7 collect the last cat paw print necessary to complete the "Paw Encyclopedia."
190
15
"Naruto and the Old Soldier"
December 9, 2010
February 10, 2018
Naruto is assigned to a team led by jonin Hayama to patrol the north border of the Leaf Village. One of his teammates is Kosuke, an old man who has been a genin for over fifty years, earning him the title "Eternal Genin."
191
16
"Kakashi Love Song"
December 16, 2010
February 17, 2018
A beautiful kunoichi spy named Hanare is captured for attempting to gather intel on the Hidden Leaf.
192
17
"Neji Chronicles"
December 23, 2010
February 24, 2018
During the Chunin Exam, Neji rests in the medical room, having lost to Naruto. Just as Tenten comes in to check up on him, they see the Leaf Village attacked by Orochimaru and his men.
193
18
"The Man Who Died Twice"
January 6, 2011
March 3, 2018
Naruto finds a photo of a spirit he met in his younger years as a genin.
194
19
"The Worst Three-Legged Race"
January 13, 2011
March 10, 2018
Naruto and Sakura remember a time when they were on a mission to retrieve a stolen treasure from thieves as Team 7.
195
20
"Team 10's Teamwork"
January 20, 2011
March 17, 2018
Shikamaru has a flashback of when Team 10 was working with Team 7 to save a hostage taken by bandits, who were wreaking havok in a village.
196
21
"Drive Towards Darkness"
January 27, 2011
March 24, 2018
Sasuke has a flashback while traveling to Konoha with his team, Taka, about how he once saved a girl named Naho. During the mission, Naruto and Sakura are sent to accompany Naho and act as her bodyguards while Kakashi and Sasuke are sent to discover the reason why internationally wanted bandits have entered their border.
Season 10 (2011)
No. in
Series

No. in
Season

Episode Title

Japanese Airdate

Toonami Airdate

197
01
"Sixth Hokage Danzo"
February 10, 2011
March 31, 2018 (Subbed)
April 7, 2018 (Dubbed)
Danzo is appointed as acting Hokage and orders for Sasuke Uchiha to be eliminated. As Naruto, Sakura, and Sai discuss what to do, Omoi and Karui confront them, demanding information on Sasuke, who they learn is now an Akatsuki member. Madara then tells Taka that Killer Bee had deceived them and was never actually captured. He also tells them of Konoha's recent destruction, Naruto's increased abilities and the Five Kage Summit, which Danzo will attend.
198
02
"Five Kage Summit's Eve"
February 10, 2011
April 14, 2018
After being informed of the turn of events in the Hidden Leaf, Sasuke decides to assassinate Danzo with White Zetsu splitting off from the black half of his body to guide team Taka to the site of the Five Kage Summit. Meanwhile, Tobi and Zetsu deem Sasuke a possible replacement for Nagato's role in their plan once under their full control.
199
03
"Enter the Five Kage!"
February 17, 2011
April 21, 2018
The five Kage depart from their villages, each one accompanied by two bodyguards, and Danzo is attacked by a group of assassins. He uncovers his Sharingan and wipes out all his attackers effortlessly while Kakashi, Yamato and Naruto depart, tailing Samui's team. White Zetsu guides Taka to the Five Kage Summit in the Land of Iron, a neutral snowy nation defended by samurai.
200
04
"Naruto's Plea"
February 24, 2011
April 28, 2018
Naruto tries to convince the Fourth Raikage Ay to stop the order of execution on Sasuke Uchiha, only for him to refuse and resume his way to the Kage Summit. After White Zetsu points out Danzo to Sasuke, the five Kage gather and commence their meeting. They begin discussing the growing issue of the Akatsuki until their mediator, Mifune, suggests that the five Villages make the world's first Shinobi Alliance with Danzo as its leader.
201
05
"Painful Decision"
March 3, 2011
May 5, 2018
In Konoha, Sai confronts Sakura, explaining to her that the reason Naruto has been so persistent on bringing back Sasuke is because he has always been in love with her and wants to honor his promise to her. Realizing she's inflicted pain upon Naruto, Sakura departs, intending to speak with him. At the Summit, Ao, the bodyguard of the Third Mizukage Mei Terumi, discovers Danzo's Sharingan and accuses him of manipulating Mifune's decision. At that moment, White Zetsu appears, announcing Sasuke's arrival at the Summit. Meanwhile, Naruto is confronted by Tobi.
202
06
"Racing Lightning"
March 10, 2011
May 12, 2018
Yamato and Kakashi restrain Tobi, who insists he merely intends to speak with Naruto out of a newfound interest in the youth and agrees to tell him about Sasuke by first explaining Itachi. At the Summit, after seemingly killing White Zetsu by accident, Ay and his bodyguards leave to intercept Sasuke as Danzo justifies his action of influencing Mifune, calling it "necessary" to unify the Shinobi Nations which Onoki calls a futile pipe dream.
203
07
"Sasuke's Ninja Way"
March 17, 2011
May 19, 2018
Tobi tells Naruto about the two sons of the Sage of the Six Paths, who are the forefathers of the Uchiha and Senju clans. He explains that Sasuke is the sole heir to the Uchiha's Curse of Hatred and that only Naruto, who has inherited the Senju Clan's Will of Fire, can stop him. Meanwhile, Ay continues to pummel Sasuke until he unleashes his Susano'o, which Gaara saves Ay him from. After failing to reason with Sasuke, Gaara is forced to launch a combined assault against him with Kankuro, Temari and Darui.
204
08
"Power of the Five Kage"
March 24, 2011
June 2, 2018
As Killer Bee decides to meet his Enka teacher Kin, Sasuke uses his Susano'o to destroy the pillars in the room, making the ceiling collapse. Sasuke and Karin enter the summit room, where Danzo uses Sasuke's arrival as a chance to escape with Ao in pursuit. Mei decides to join the fight and proves too much for the injured Sasuke. Before she can finish him off, Sasuke is saved by White Zetsu via his Spore Jutsu, allowing him to escape only to be confronted by the Tsukikage Onoki.
205
09
"Declaration of War"
March 31, 2011
June 9, 2018
Tobi explains that the Sage of the Six Paths was once the Jinchuriki of the Ten-Tails until his death, using the last of his strength to purge the chakra from the Ten-Tails and sealed it in what became the moon. The Ten-Tails's chakra was then divided and given life as the nine Tailed Beasts, Tobi revealing that he had the Akatsuki gather the Tailed Beasts to revive the Ten-Tails so he can become its jinchuriki and take over the world by casting an Infinite Tsukuyomi. The Kage refuse to hand over Killer Bee and Naruto, with Tobi declaring the Fourth Great Ninja War on them before leaving. The Kage then prepare to form a Shinobi Alliance as Sakura, Kiba, Lee and Sai meet up with Naruto in the Land of Iron.
206
10
"Sakura's Feelings"
April 7, 2011
June 16, 2018
While Killer Bee practices Enka with Kin-sensei, he is approached by Kisame. Meanwhile, Sakura attempts to release Naruto from his promise to her by claiming to have given up on Sasuke and telling Naruto that she loves him. But Naruto saw through the lie as she leaves Kiba, Lee and Sai to hunt down Sasuke. As Ay is elected leader of the First Shinobi Alliance, Bee continues to fight Kisame with the assistance of Kin. However, Samehada begins draining Bee's chakra substantially and grows much larger.
207
11
"The Tailed Beast vs. The Tailless Tailed Beast"
April 14, 2011
June 23, 2018
Danzo's bodyguard, Fu, uses a Mind Transfer trap on Ao, trapping him inside of a puppet while Fu commandeers his body to reclaim the Byakugan that the Hidden Mist Ninja took from Danzo. But Mei and Chojuro intervene and rescue Ao. Meanwhile, Kisame fuses with Samehada and traps Bee inside of a Water Dome. Kisame manages to beat Bee, but finds Samehada starting to act against him as the blade is more fond of Bee's chakra. Ay arrives at that time, with the Raikage and Bee decapitating Kisame with a combo attack.
208
12
"As One's Friend"
April 21, 2011
June 30, 2018
Naruto learns from Sai that Sakura intends to kill Sasuke with her own hands. The Sand arrives to brief the Leaf ninja about what happened at the Five Kage Summit.
209
13
"Danzo's Right Arm"
April 28, 2011
July 7, 2018
Kakashi decides to go after Sakura to stop her, while Yamato and Naruto are ordered to return to the Leaf Village. Meanwhile, Sasuke confronts Danzo after seeing the many Sharingan embedded in his enemy's right arm.
210
14
"The Forbidden Visual Jutsu"
May 5, 2011
July 14, 2018
Danzo's uncanny jutsu prevents Sasuke from landing a clean hit on his enemy. As Karin attempts to analyze Danzo's jutsu, Madara recognizes it as Izanagi.
211
15
"Danzo Shimura"
May 12, 2011
July 21, 2018
After being tricked into using up the last of his Sharingan for Izanagi, a gravely disadvantaged Danzo resorts to taking Karin hostage before Sasuke shot his Chidori through her to fatally wound him. With Tobi blocking his escape, Danzo activates a fail-safe technique with the intent to seal the two Sharingan users with his corpse.
212
16
"Sakura's Resolve"
May 19, 2011
July 28, 2018
Sakura, Lee and Kiba are blocked by Sai, but Sakura manages to knock them all out and resolve to complete her plan of trying to kill Sasuke. As she reminisces about Sasuke, Tobi uses his Transportation jutsu to spirit Danzo's body away.
213
17
"Lost Bonds"
May 26, 2011
August 4, 2018
Naruto wakes up after dreaming about Sasuke, continuing to reminisce about Sasuke and how determined he had been to stop him. After losing Jiraiya, Naruto feels he has somewhat understood Sasuke's explanation about the pain from losing bonds. When he hears from Yamato that Kakashi has gone to stop Sasuke, he tricks Yamato by using a Shadow Clone and escapes to pursue Sasuke.
214
18
"The Burden"
June 2, 2011
August 11, 2018
As Kakashi heads towards Sakura, Sasuke tells her that his new ambition is to slaughter the Hidden Leaf. Sasuke tries to kill Sakura when Kakashi intervenes, having a slight advantage since Sasuke is still considerably weakened by his previous fight with Danzo. Once healing Karin, Sakura tries to attack Sasuke from behind but hesitates. Sakura is only saved from certain death when Naruto intercepts Sasuke's attack.
215
19
"Two Fates"
June 9, 2011
August 18, 2018
Naruto confronts Sasuke and berates him for attacking a member of his team. Sasuke scoffs in return, stating he is no longer a part of Team 7, and then states his ultimate goal is to destroy the Leaf Village, which, by doing so, would purify the Uchiha of all the wrongdoings that had befallen them. Kakashi realizes that the repeated hatred coursing through the Uchiha's history has made Sasuke what he is now and resolves to take care of Sasuke on his own.
216
20
"High-Level Shinobi"
June 16, 2011
August 25, 2018
After their brief clash, Naruto tells Sasuke that he is prepared to die in their final battle. This causes Sasuke to tell Naruto that he will never change and that he would eventually destroy the Hidden Leaf village before being spirited away by Tobi. Naruto suddenly falls ill for a short moment from Sakura's poisoned kunai but she heals him while administering the antidote. Meanwhile, to prevent further risk of blindness, Sasuke decides to have Itachi's eyes transplanted into him.
217
21
"The Infiltrator"
June 23, 2011
September 8, 2018
Yamato arrives and berates Naruto for getting away from him. Kakashi, Sakura and Naruto head back to their village, awakening Sai, Kiba and Lee on the way, who were still out from Sakura's sneak attack. Ay and Bee return to the Hidden Cloud Village and hold a council with the Land of Lightning's feudal lord over the events of the Five Kage Summit and what must now be done to confront the Akatsuki in the upcoming war. Meanwhile, acting on Tobi's plan to infiltrate the Hidden Cloud, it is revealed that Kisame had hidden himself within Samehada while the "Kisame" that Ay and Bee killed was actually a White Zetsu clone in disguise.
218
22
"The Five Great Nations Mobilize"
June 30, 2011
September 15, 2018
The Feudal Lords agree to formally ratify the Allied Shinobi Force. Gaara holds a meeting and discusses what happened at the Five Kage summit, and everyone was shocked upon hearing Kakashi's message about Danzo's death. Naruto and the others arrive back in the village, with Naruto telling Shikamaru to gather all their friends, as he has something he wants to say.
219
23
"Kakashi Hatake, the Hokage"
July 7, 2011
September 22, 2018
In Konoha, Naruto insists that he's the only one who can handle Sasuke without giving his friends any information about what happened, leaving them irritated. Guy challenges Kakashi again for another match knowing it will be their last because Kakashi is going to be the next Hokage. While the elders, Shikaku and Kakashi are attending the conference to appoint the Hokage, Tsunade regains consciousness and is reinstated as the Hokage.
220
24
"Prophecy of the Great Lord Elder"
July 21, 2011
September 29, 2018
Gerotora recalls an agreement with Jiraya that he will be stored inside of Naruto and asks the Great Elder for advice. However, instead of advising Gerotora, the Great Elder requests him to summon Naruto. Back in Konoha, Tsunade forms a meeting to discuss the upcoming war against the Akatsuki.
221
25
"Storage"
July 28, 2011
October 6, 2018
After much consideration, Naruto accepts and signs the scroll, allowing Naruto to control the Nine Tails's chakra. Meanwhile, after finally mastering his new abilities since absorbing the remnants of Orochimaru's body into himself, Kabuto Yakushi appears before Tobi and blocks the masked ninja's attempt on his life by summoning the Reanimated corpses of Itachi, Sasori, Deidara, Kakuzu, and Nagato. Kabuto offers the surprised Tobi an alliance between them, offering his army of Reanimated ninja for Tobi's use in exchange for Sasuke. While Tobi refused, he is forced into accepting upon seeing the figure within a sixth casket that Kabuto summoned.
Season 11 (2011)
No. in
Series

No. in
Season

Episode Title

Japanese Airdate

Toonami Airdate

222
01
"The Five Kage's Decision"
July 28, 2011
October 13, 2018
The denizens of the Leaf Village ready themselves for the coming of the Fourth Great Ninja War.
223
02
"The Young Man and the Sea"
August 4, 2011
October 20, 2018
Tsunade sends out Naruto under the guise of a top-secret mission to keep him hidden away from the Akatsuki. Unfortunately, Naruto, Yamato, Gai, and Aoba are stuck at the pier due to a report of a monster attacking ships.
224
03
"The Ninja of Benisu"
August 11, 2011
October 27, 2018
During their voyage, Naruto, Yamato, Gai, and Aoba stop at an island to recover from severe seasickness. There, they unexpectedly meet up with Sakura, Ino, and Choji, who are on an assignment to gather medical herbs for Tsunade.
225
04
"The Cursed Ghost Ship"
August 18, 2011
November 3, 2018
Naruto's ship is stranded at sea due to heavy fog, when another ship suddenly appears.
226
05
"Battleship Island"
August 25, 2011
November 10, 2018
Pirates living on an island resembling a battleship open fire on Naruto's ship.
227
06
"The Forgotten Island"
September 1, 2011
November 24, 2018
Going after Guy, who was whisked away by a giant bird, Naruto, Yamato, and Aoba arrive on an island where they spot a young woman.
228
07
"Fight! Rock Lee!"
September 8, 2011
December 1, 2018
Guy recalls the time when he and Lee celebrated Lee learning the Hidden Lotus technique.
229
08
"Eat or Die! Mushrooms from Hell"
September 22, 2011
December 8, 2018
Making a stop at a nearby port to stock up on supplies, Naruto buys a rare mushroom from a vegetable merchant. But soon after they set sail for their next destination, Naruto and the other crewmembers find their ship infested with poisonous mushrooms.
230
09
"Revenge of the Shadow Clones"
September 29, 2011
December 15, 2018
Naruto's Shadow Clones turn against their master after feeling mistreated and overworked.
231
10
"The Closed Route"
October 6, 2011
January 5, 2019
As he prepares for the coming war, Shikamaru begins to feel the pressure of shouldering the lives of his friends. To help ease his mind, Shikaku sends his son on a mission to Mokuzu Island where Shikamaru meets up with Naruto.
232
11
"The Girls' Get-Together"
October 13, 2011
January 12, 2019
Hinata's father Hiashi summons the Hyuga clan to discuss the role they will be playing in the upcoming Fourth Great Ninja War. Tenten holds a girls only get-together and reminisces about their Chuunin exam, Sasuke Uchiha, and Naruto becoming a village hero.
233
12
"Naruto's Imposter"
October 20, 2011
January 19, 2019
Naruto and the others encounter a thief who claims that he is Naruto Uzumaki of the Hidden Leaf. The real Naruto easily takes care of the imposter and hands him over to a ninja who was after the thief.
234
13
"Naruto's Favorite Student"
October 27, 2011
January 26, 2019
Konohamaru is eager to fight alongside his senior ninja in the coming war, but his young age prevents him from being assigned to the battlefield.
235
14
"The Kunoichi of Nadeshiko Village"
November 3, 2011
February 2, 2019
Naruto meets two kunoichi ninja named Shizuka and Tokiwa from the Nadeshiko village who are seeking the student of Jiraiya.
236
15
"Friends You Can Count On"
November 10, 2011
February 9, 2019
At the Ninja Academy, Shino recounts the time when he failed to capture a wanted thief.
237
16
"Ah, My Hero Lady Tsunade!"
November 24, 2011
February 16, 2019
While helping Lee train, Tenten remembers when she was younger and how she really wanted to become like the legendary Tsunade.
238
17
"Sai's Day Off"
December 1, 2011
February 23, 2019
While taking a walk through the Leaf Village, Sai comes across some kids who remind him of Sakura and Naruto.
239
18
"The Legendary Ino-Shika-Cho Trio"
December 8, 2011
March 2, 2019
Ino, Choji, and Shikamaru run into Kosuke, an elderly genin who they saved in a previous mission.
240
19
"Kiba's Determination"
December 15, 2011
March 9, 2019
Kiba trains hard to catch up to Naruto, who is now hailed as the hero of the Leaf Village, but with little success. Feeling desperate, Kiba asks Kakashi if he could train him.
241
20
"Kakashi, My Eternal Rival!"
December 22, 2011
March 16, 2019
As the Leaf ninja's ship heads toward their final stop for supplies before entering the Land of Lightning, Yamato warns the crew to stay alert for enemies who could mimic both the appearance and chakra of their closest allies.
242
21
"Naruto's Vow"
December 28, 2011
March 23, 2019
During his final stop for supplies on an island in the Land of Water, Naruto runs into Akatsuchi and Kurotsuchi of the Hidden Stone, who are on an assignment to deliver a letter from the Tsuchikage addressed to the Mizukage.
Season 12 (2012)
No. in
Series

No. in
Season

Episode Title

Japanese Airdate

Toonami Airdate

243
01
"Land Ahoy! Is this the Paradise Island?"
January 5, 2012
March 30, 2019
Upon arrival, Naruto Uzumaki meets Killer Bee and is amazed at his mastery of his tailed beast. Naruto requests training from him, but Bee refuses since he is on "vacation". After hearing that Naruto and Bee had bumped fists, Motoi takes Naruto to the Waterfall of Truth, where Bee had started his training to control the Eight-Tails.
244
02
"Killer Bee and Motoi"
January 12, 2012
April 6, 2019
Motoi confesses to Naruto and Yamato that he had attempted to kill Bee during their childhood because of his father's death during the sealing of the Eight Tails 30 years ago. As the young Bee became the Jinchuriki of Eight-Tails, Motoi realized that Bee received the same maltreatment from his fellow villagers just as he had.
245
03
"The Next Challenge! Naruto vs. The Nine Tails"
January 19, 2012
April 13, 2019
Naruto overcomes his dark self, passing the first test, and Bee becomes his instructor. They then head to a temple, which is a training ground for Jinchuriki to conquer and fully control their Tailed Beasts. Bee, Yamato, and Naruto enter a chamber where Naruto must fight the Nine Tails, and Bee advises him on how to confront the beast.
246
04
"The Orange Spark"
January 26, 2012
April 20, 2019
During the battle between Naruto and the Nine Tails, the Nine Tails' hatred overcomes Naruto. Voices from everywhere demoralize Naruto until a female voice puts his hatred transformation into a halt. Naruto's mother, Kushina Uzumaki, appears.
247
05
"Target: Nine Tails"
February 2, 2012
April 27, 2019
Naruto defeats the Nine Tails, managing to extract its chakra before imprisoning it in a new seal. Kushina reveals to Naruto that she was the previous Nine Tails Jinchuriki, along with being from the Hidden Whirlpool Village, which was highly recognized for its powerful sealing techniques and being a close ally of the Hidden Leaf Village.
248
06
"The Fourth Hokage's Death Match"
February 9, 2012
May 4, 2019
Minato is forced to use his Flying Raijin jutsu and leave his wife Kushina behind to save their newborn son, Naruto, from a masked assailant.
249
07
"Thank You"
February 9, 2012
May 11, 2019
Minato uses his Transportation Technique to move Nine Tails away from the Hidden Leaf Village.
250
08
"Battle in Paradise! The Odd Beast vs. The Monster!"
February 16, 2012
May 18, 2019
Guy arrives at the Waterfall of Truth to help Naruto with his training. Instead he encounters Kisame, who has infiltrated the island to locate Naruto and Killer Bee.
251
09
"The Man Named Kisame"
February 23, 2012
May 25, 2019
Kisame's escape is prevented thanks to Guy's efforts. Aoba enters Kisame's mind to gather intel on the Akatsuki.
252
10
"The Angelic Herald of Death"
March 1, 2012
June 1, 2019
Madara appears in the Hidden Rain Village seeking the corpse of Nagato and his Rinnegan.
253
11
"The Bridge to Peace"
March 8, 2012
June 8, 2019
Madara uses the forbidden jutsu Izanagi to escape Konan's Paper Bomb trap.
254
12
"The Super Secret S-Rank Mission"
March 15, 2012
June 15, 2019
The Leaf and Cloud ninja prepare to relocate Naruto and Bee, as the Akatsuki may already have knowledge of their location. Aoba assigns Naruto an S-rank mission to distract him from learning about their true mission: keeping the two Jinchuriki hidden from the enemy.
255
13
"The Artist Returns"
March 22, 2012
June 22, 2019
Kabuto and a reanimated Deidara attempt to grab hold of the jinchuriki, but are stopped by the Tsuchikage, who has come to protect Naruto.
256
14
"Assemble! Allied Shinobi Forces!"
March 29, 2012
June 29, 2019
257
15
"Meeting"
April 5, 2012
July 6, 2019
258
16
"Rivals"
April 12, 2012
July 13, 2019
259
17
"Rift"
April 19, 2012
July 20, 2019
260
18
"Parting"
April 26, 2012
July 27, 2019
261
19
"For My Friend"
May 3, 2012
August 3, 2019
262
20
"War Begins"
May 10, 2012
August 10, 2019
263
21
"Sai and Shin"
May 17, 2012
August 17, 2019
264
22
"Secrets of the Reanimation Jutsu"
May 24, 2012
August 24, 2019
265
23
"An Old Nemesis Returns"
May 31, 2012
August 31, 2019
266
24
"The First and Last Opponent"
June 7, 2012
September 7, 2019
267
25
"The Brilliant Military Advisor of the Hidden Leaf"
June 21, 2012
September 14, 2019
268
26
"Battleground!"
June 28, 2012
September 21, 2019
269
27
"Forbidden Words"
July 5, 2012
October 5, 2019
270
28
"Golden Bonds"
July 19, 2012
October 12, 2019
271
29
"Road to Sakura"
July 26, 2012
October 19, 2019
272
30
"Mifune vs. Hanzo"
August 2, 2012
October 26, 2019
273
31
"True Kindness"
August 9, 2012
November 2, 2019
274
32
"The Complete Ino-Shika-Cho Formation!"
August 9, 2012
November 9, 2019
275
33
"A Message from the Heart"
August 16, 2012
November 16, 2019
Season 13 (2012-2013)
No. in
Series

No. in
Season

Episode Title

Japanese Airdate

Toonami Airdate

276
01
"Attack of the Gedo Statue"
August 23, 2012
November 23, 2019
277
02
"Unison Sign"
August 30, 2012
December 7, 2019
278
03
"Medic Ninja in Danger"
September 6, 2012
January 4, 2020
279
04
"White Zetsu's Trap"
September 13, 2012
January 11, 2020
280
05
"Aesthetics of an Artist"
September 20, 2012
January 18, 2020
281
06
"The Allied Mom Force!"
September 27, 2012
January 25, 2020
282
07
"The Secret Origin of the Ultimate Tag Team!"
October 4, 2012
February 1, 2020
283
08
"Two Suns"
October 11, 2012
February 8, 2020
284
09
"The Helmet Splitter: Jinin Akebino!"
October 18, 2012
February 15, 2020
285
10
"User of the Scorch Style: Pakura of the Sand!"
October 25, 2012
February 22, 2020
286
11
"Things You Can't Get Back"
November 1, 2012
February 29, 2020
287
12
"One Worth Betting On"
November 1, 2012
March 7, 2020
288
13
"Danger: Jinpachi and Kushimaru!"
November 8, 2012
March 14, 2020
289
14
"The Lightning Blade: Ameyuri Ringo!"
November 15, 2012
March 21, 2020
290
15
"Power - Episode 1"
November 22, 2012
March 28, 2020
291
16
"Power - Episode 2"
November 29, 2012
April 4, 2020
292
17
"Power - Episode 3"
December 6, 2012
April 18, 2020
293
18
"Power - Episode 4"
December 13, 2012
April 25, 2020
294
19
"Power - Episode 5"
December 20, 2012
May 2, 2020
295
20
"Power - Final Episode"
January 10, 2013
May 9, 2020
Season 14 (2013)
No. in
Series

No. in
Season

Episode Title

Japanese Airdate

Toonami Airdate

296
01
"Naruto Enters the Battle!"
January 17, 2013
May 16, 2020
297
02
"A Father's Hope, A Mother's Love"
January 24, 2013
May 23, 2020
298
03
"Contact! Naruto vs. Itachi"
January 31, 2013
May 30, 2020
299
04
"The Acknowledged One"
February 7, 2013
June 6, 2020
300
05
"The Mizukage, the Giant Clam, and the Mirage"
February 14, 2013
June 13, 2020
301
06
"Paradox"
February 21, 2013
June 20, 2020
302
07
"Terror: The Steam Imp"
February 28, 2013
June 27, 2020
303
08
"Ghosts from the Past"
March 7, 2013
July 11, 2020
304
09
"The Underworld Transfer Jutsu"
March 14, 2013
July 18, 2020
305
10
"The Vengeful"
March 21, 2013
July 25, 2020
306
11
"The Heart's Eye"
March 28, 2013
August 1, 2020
307
12
"Fade into the Moonlight"
April 4, 2013
August 8, 2020
308
13
"Crescent Moonlight"
April 11, 2013
August 29, 2020
309
14
"The A-Rank Mission: Food Fight"
April 18, 2013
September 5, 2020
310
15
"The Fallen Castle"
April 25, 2013
September 12, 2020
311
16
"Prologue of Road to Ninja""
May 2, 2013
September 19, 2020
312
17
"The Old Master and the Dragon's Eye"
May 9, 2013
September 26, 2020
313
18
"Rain Followed by Snow, with Some Lightning"
May 16, 2013
October 3, 2020
314
19
"The Sad Sun Shower"
May 23, 2013
October 10, 2020
315
20
"Lingering Snow"
May 30, 2013
October 17, 2020
316
21
The Reanimated Allied Forces
June 7, 2013
October 24, 2020
317
22
"Shino vs. Torune!"
June 14, 2013
November 7, 2020
318
23
"A Hole in the Heart: The Other Jinchuriki"
June 21, 2013
November 14, 2020
319
24
"The Soul Living Inside the Puppet"
June 28, 2013
November 21, 2020
320
25
"Run, Omoi!"
July 4, 2013
December 5, 2020
Season 15 (2013-2014)
No. in
Series

No. in
Season

Episode Title

Japanese Airdate

Toonami Airdate

321
01
"Reinforcements Arrive"
July 18, 2013
December 12, 2020
322
02
"Madara Uchiha"
July 25, 2013
January 2, 2021
323
03
"The Five Kage Assemble"
August 1, 2013
January 9, 2021
324
04
"The Unbreakable Mask and the Shattered Bubble"
August 8, 2013
January 16, 2021
325
05
"Jinchūriki vs. Jinchūriki!!"
August 15, 2013
January 23, 2021
326
06
"Four Tails, the King of Sage Monkeys"
August 22, 2013
January 30, 2021
327
07
"Nine Tails"
August 29, 2013
February 6, 2021
328
08
"Kurama"
August 29, 2013
February 13, 2021
329
09
"Two-Man Team"
September 5, 2013
February 20, 2021
330
10
"The Promise of Victory"
September 12, 2013
February 27, 2021
331
11
"Eyes That See in the Dark"
September 19, 2013
March 6, 2021
332
12
"A Will of Stone"
September 26, 2013
March 13, 2021
333
13
"The Risks of the Reanimation Jutsu"
October 3, 2013
March 20, 2021
334
14
"Sibling Tag Team"
October 10, 2013
March 27, 2021
335
15
"To Each Their Own Leaf"
October 24, 2013
April 3, 2021
336
16
"Kabuto Yakushi"
October 31, 2013
April 10, 2021
337
17
"The Izanami Activated"
November 7, 2013
April 17, 2021
338
18
"Izanagi and Izanami"
November 14, 2013
April 24, 2021
339
19
"I Will Love You Always"
November 21, 2013
May 1, 2021
340
20
"Reanimation Jutsu: Release!"
November 28, 2013
May 8, 2021
341
21
"Orochimaru's Return"
December 5, 2013
May 15, 2021
342
22
"The Secret of the Transportation Technique"
December 12, 2013
May 22, 2021
343
23
"Who Are You?"
December 19, 2013
May 29, 2021
344
24
"Obito and Madara"
January 9, 2014
June 5, 2021
345
25
"I'm in Hell"
January 16, 2014
June 12, 2021
346
26
"World of Dreams"
January 23, 2014
June 19, 2021
347
27
"Creeping Shadow"
January 23, 2014
June 26, 2021
348
28
"The New Akatsuki"
January 30, 2014
July 3, 2021
Season 16 (2014)
No. in
Series

No. in
Season

Episode Title

Japanese Airdate

Toonami Airdate

349
01
"A Mask That Hides The Heart"
February 6, 2014
July 10, 2021
350
02
"Minato's Death"
February 13, 2014
July 17, 2021
351
03
"Hashirama's Cells"
February 20, 2014
July 25, 2021
352
04
"The Rogue Ninja Orochimaru"
February 27, 2014
July 31, 2021
353
05
"Orochimaru's Test Subject"
March 6, 2014
August 14, 2021
354
06
"Their Own Paths"
March 6, 2014
August 21, 2021
355
07
"The Targeted Sharingan"
March 13, 2014
August 28, 2021
356
08
"A Shinobi of the Leaf"
March 20, 2014
September 4, 2021
357
09
"An Uchiha ANBU"
April 3, 2014
September 11, 2021
358
10
"Coup d'État"
April 10, 2014
September 18, 2021
359
11
"The Night of the Tragedy"
April 17, 2014
September 15, 2021
360
12
"Jōnin Leader"
April 24, 2014
October 2, 2021
361
13
"Team 7"
May 8, 2014
November 6, 2021
Season 17 (2014)
No. in
Series

No. in
Season

Episode Title

Japanese Airdate

Toonami Airdate

362
01
"Kakashi's Resolve"
May 15, 2014
November 13, 2021
363
02
"The Allied Shinobi Forces Jutsu"
May 22, 2014
November 20, 2021
364
03
"The Ties That Bind"
June 5, 2014
November 27, 2021
365
04
"Those Who Dance in the Shadows"
June 12, 2014
December 11, 2021
366
05
"The All-Knowing"
June 19, 2014
January 8, 2022
367
06
"Hashirama and Madara"
July 3, 2014
January 8, 2022
368
07
The Era of Warring States""
July 10, 2014
January 8, 2022
369
08
"My True Dream"
July 24, 2014
January 15, 2022
370
09
"Sasuke's Answer"
July 31, 2014
January 15, 2022
371
10
"Hole"
August 7, 2014
January 22, 2022
372
11
"Something to Fill the Hole"
August 14, 2014
January 22, 2022
Season 18 (2014)
No. in
Series

No. in
Season

Episode Title

Japanese Airdate

Toonami Airdate

373
01
"Team 7 Assemble!"
August 21, 2014
January 29, 2022
374
02
"The New Three-Way Deadlock"
August 28, 2014
January 29, 2022
375
03
"Kakashi vs. Obito"
September 4, 2014
February 5, 2022
376
04
"The Directive to Take the Nine-Tails!"
September 11, 2014
February 12, 2022
377
05
"Naruto vs. Mecha Naruto"
September 11, 2014
February 19, 2022
378
06
"The Ten Tails' Jinchuriki"
September 18, 2014
February 26, 2022
379
07
"An Opening"
September 25, 2014
March 5, 2022
380
08
"The Day Naruto Was Born"
October 2, 2014
March 12, 2022
381
09
"The Divine Tree"
October 9, 2014
March 19, 2022
382
10
"A Shinobi's Dream"
October 16, 2014
March 26, 2022
383
11
"Pursuing Hope"
October 23, 2014
April 2, 2022
384
12
"A Heart Filled With Comrades"
October 30, 2014
April 9, 2022
385
13
"Obito Uchiha"
November 6, 2014
April 16, 2022
386
14
"I'm Always Watching"
November 13, 2014
April 23, 2022
387
15
"The Promise That Was Kept"
November 20, 2014
April 30, 2022
388
16
"My First Friend"
November 27, 2014
May 7, 2022
389
17
"The Adored Elder Sister"
December 4, 2014
May 7, 2022
390
18
"Hanabi's Decision"
December 4, 2014
May 14, 2022
391
19
"Madara Uchiha Arises"
December 11, 2014
May 21, 2022
392
20
"The Hidden Heart"
December 18, 2014
May 28, 2022
393
21
"A True Ending"
December 25, 2014
June 4, 2022
Season 19 (2015)
No. in
Series

No. in
Season

Episode Title

Japanese Airdate

Toonami Airdate

394
01
"The New Chunin Exams"
January 8, 2015
June 11, 2022
395
02
"The Chunin Exams Begin"
January 15, 2015
June 18, 2022
396
03
"The Three Questions"
January 22, 2015
June 18, 2022
397
04
"One Worthy as a Leader"
January 29, 2015
June 25, 2022
398
05
"The Night Before the Second Exam"
February 5, 2015
June 25, 2022
399
06
"Demon Desert Survival"
February 12, 2015
TBA
400
07
"As a Taijutsu User"
February 19, 2015
TBA
401
08
"The Ultimate"
February 26, 2015
TBA
402
09
"Escape vs. Pursuit"
March 5, 2015
TBA
403
10
"Unwavering Gutsiness"
March 12, 2015
TBA
404
11
"Tenten's Troubles"
March 19, 2015
TBA
405
12
"The Imprisoned Pair"
March 26, 2015
TBA
406
13
"The Place Where I Belong"
April 2, 2015
TBA
407
14
"The Yamanaka Clan: Secret Ninjutsu"
April 9, 2015
TBA
408
15
"The Cursed Puppet"
April 16, 2015
TBA
409
16
"Their Backs"
April 23, 2015
TBA
410
17
"The Hidden Plot Set Into Motion"
April 30, 2015
TBA
411
18
"The Targeted Tailed Beast"
May 7, 2015
TBA
412
19
"Neji's Judgment"
May 14, 2015
TBA
413
20
"Hopes Entrusted to the Future"
May 21, 2015
TBA
Season 20 (2015-16)
No. in
Series

No. in
Season

Episode Title

Japanese Airdate

Toonami Airdate

414
01
"On the Brink of Death"
May 28, 2015
TBA
415
02
"The Two Mangekyo"
June 4, 2015
TBA
416
03
"The Formation of Team Minato"
June 11, 2015
TBA
417
04
"You'll Be My Backup"
June 25, 2015
TBA
418
05
"The Blue Beast vs. Six Paths Madara"
July 2, 2015
TBA
419
06
"Papa's Youth"
July 9, 2015
TBA
420
07
"The Eight Inner Gates Formation"
July 23, 2015
TBA
421
08
"The Sage of the Six Paths"
July 30, 2015
TBA
422
09
"The Ones Who Will Inherit"
August 6, 2015
TBA
423
10
"Naruto's Rival"
August 6, 2015
TBA
424
11
"To Rise Up"
August 13, 2015
TBA
425
12
"The Infinite Dream"
August 20, 2015
TBA
426
13
"The Infinite Tsukuyomi"
August 27, 2015
TBA
427
14
"To the Dream World"
September 3, 2015
TBA
428
15
"Where Tenten Belongs"
September 3, 2015
TBA
429
16
"Killer Bee Rappuden - Part 1"
September 10, 2015
TBA
430
17
"Killer Bee Rappuden - Part 2"
September 17, 2015
TBA
431
18
"To See That Smile, Just One More Time"
September 24, 2015
TBA
432
19
"The Loser Ninja"
October 1, 2015
TBA
433
20
"The Search Mission"
October 8, 2015
TBA
434
21
"Team Jiraiya"
October 15, 2015
TBA
435
22
"Order of Priority"
October 22, 2015
TBA
436
23
"The Masked Man"
October 29, 2015
TBA
437
24
"The Sealed Power"
November 12, 2015
TBA
438
25
"The Rules or a Comrade"
November 19, 2015
TBA
439
26
"The Child of Prophecy"
November 26, 2015
TBA
440
27
"The Caged Bird"
December 3, 2015
TBA
441
28
"Returning Home"
December 10, 2015
TBA
442
29
"The Mutual Path"
December 17, 2015
TBA
443
30
"The Difference in Power"
December 24, 2015
TBA
444
31
"Leaving the Village"
January 14, 2016
TBA
445
32
"Pursuers"
January 21, 2016
TBA
446
33
"Collision"
January 28, 2016
TBA
447
34
"Another Moon"
February 4, 2016
TBA
448
35
"Comrade"
February 11, 2016
TBA
449
36
"The Shinobi Unite"
February 18, 2016
TBA
450
37
"Rival"
February 25, 2016
TBA
451
38
"Birth and Death"
March 3, 2016
TBA
452
39
"The Genius"
March 10, 2016
TBA
453
40
"The Pain of Living"
March 17, 2016
TBA
454
41
"Shisui's Request"
March 24, 2016
TBA
455
42
"Moonlit Night"
April 7, 2016
TBA
456
43
"The Darkness of the Akatsuki"
April 14, 2016
TBA
457
44
"Partner"
April 21, 2016
TBA
458
45
"Truth"
April 28, 2016
TBA
459
46
"She of the Beginning"
May 5, 2016
TBA
460
47
"Kaguya Ōtsutsuki"
May 12, 2016
TBA
461
48
"Hagoromo and Hamura"
May 19, 2016
TBA
462
49
"A Fabricated Past"
May 26, 2016
TBA
463
50
"The No. 1 Most Unpredictable Ninja"
June 2, 2016
TBA
464
51
"Ninshu: The Ninja Creed"
June 9, 2016
TBA
465
52
"Ashura and Indra"
June 16, 2016
TBA
466
53
"The Tumultuous Journey"
June 30, 2016
TBA
467
54
"Ashura's Decision"
July 7, 2016
TBA
468
55
"The Successor"
July 21, 2016
TBA
469
56
"A Special Mission"
July 28, 2016
TBA
470
57
"Connecting Thoughts"
August 4, 2016
TBA
471
58
"The Two of Them... Always"
August 11, 2016
TBA
472
59
"You Better..."
August 18, 2016
TBA
473
60
"Sharingan Again"
August 25, 2016
TBA
474
61
"Congratulations"
September 1, 2016
TBA
475
62
"The Final Valley"
September 8, 2016
TBA
476
63
"The Final Battle"
September 29, 2016
TBA
477
64
"Naruto and Sasuke"
September 29, 2016
TBA
478
65
"The Unison Sign"
October 6, 2016
TBA
479
66
"Naruto Uzumaki!"
October 13, 2016
TBA
Season 21 (2016)
No. in
Series

No. in
Season

Episode Title

Japanese Airdate

Toonami Airdate

480
01
"Naruto and Hinata"
October 20, 2016
TBA
481
02
"Sasuke and Sakura"
October 27, 2016
TBA
482
03
"Gaara and Shikamaru"
November 3, 2016
TBA
483
04
"Jiraiya and Kakashi"
November 10, 2016
TBA
484
05
"The Exploding Human"
December 1, 2016
TBA
485
06
"Coliseum"
December 8, 2016
TBA
486
07
"Fūshin"
December 15, 2016
TBA
487
08
"The Ketsuryūgan"
December 22, 2016
TBA
488
09
"The Last One"
January 5, 2017
TBA
489
10
"The State of Affairs"
January 12, 2017
TBA
490
11
"Dark Clouds"
January 19, 2017
TBA
491
12
"Recklessness"
January 26, 2017
TBA
492
13
"Cloud of Suspicion"
February 2, 2017
TBA
493
14
"Dawn"
February 9, 2017
TBA
494
15
"Naruto's Wedding"
February 16, 2017
TBA
495
16
"A Full-Powered Wedding Gift"
February 16, 2017
TBA
496
17
"Steam and Food Pills"
February 23, 2017
TBA
497
18
"The Kazekage's Wedding Gift"
March 2, 2017
TBA
498
19
"The Last Mission"
March 9, 2017
TBA
499
20
"The Outcome of the Secret Mission"
March 16, 2017
TBA
500
21
"The Message"
March 23, 2017
TBA
References
Toonami Episode Guides
Cartoon Network (1997-2008)
Adult Swim (2012-Present)