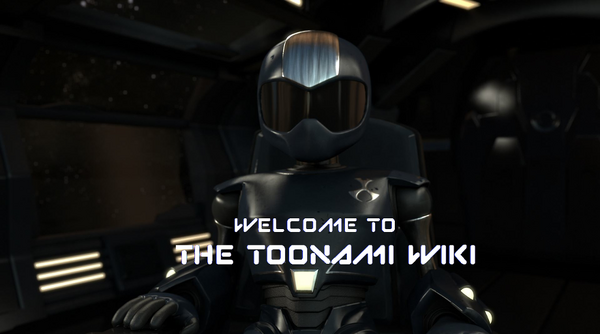 Hi,I'm Toonamifan16229 and I am the acting admin of Toonami Wiki,if you have any important questions ask me.I'm known as a few things across the wikis from Naruto96 to Nightwolf45459 . I,like many of you,have been a big fan Toonami since I was little,in fact it's what got me into anime before I even  really knew what anime was and I stayed about until it's end in 2008.
I was one of the many who was very happy to know that our favorite TV programing Block is back and kicking again, I love the majority of shows that are on the block now and in fact it exposed me to a bunch of amazing shows I had never seen before just like Toonami did back in the day.
If you have any questions, comments, or concerns for me about the Toonami Wiki please place them on my Talk Page and I will respond to them within the next few days. Please sign your comments so I can easily respond to them. You can also ask one of the other admins (Toonamifan55 and Toonamifaithful145) questions as well.
Some of my top favorites are
Cowboy Bebop
(Of course),Ghost in the Shell(awesome franchise, didn't really like the first movie though),
Casshern Sins
(High and low points but when it was good it was really good),
Sym Bionic Titan
,
Deadman Wonderland
,and
Eureka Seven
(Which is a really amazing show that has really great characters, great plot, and I'm really getting into it).
-Toonamifan16229 (talk) 04:44, January 3, 2013 (UTC)